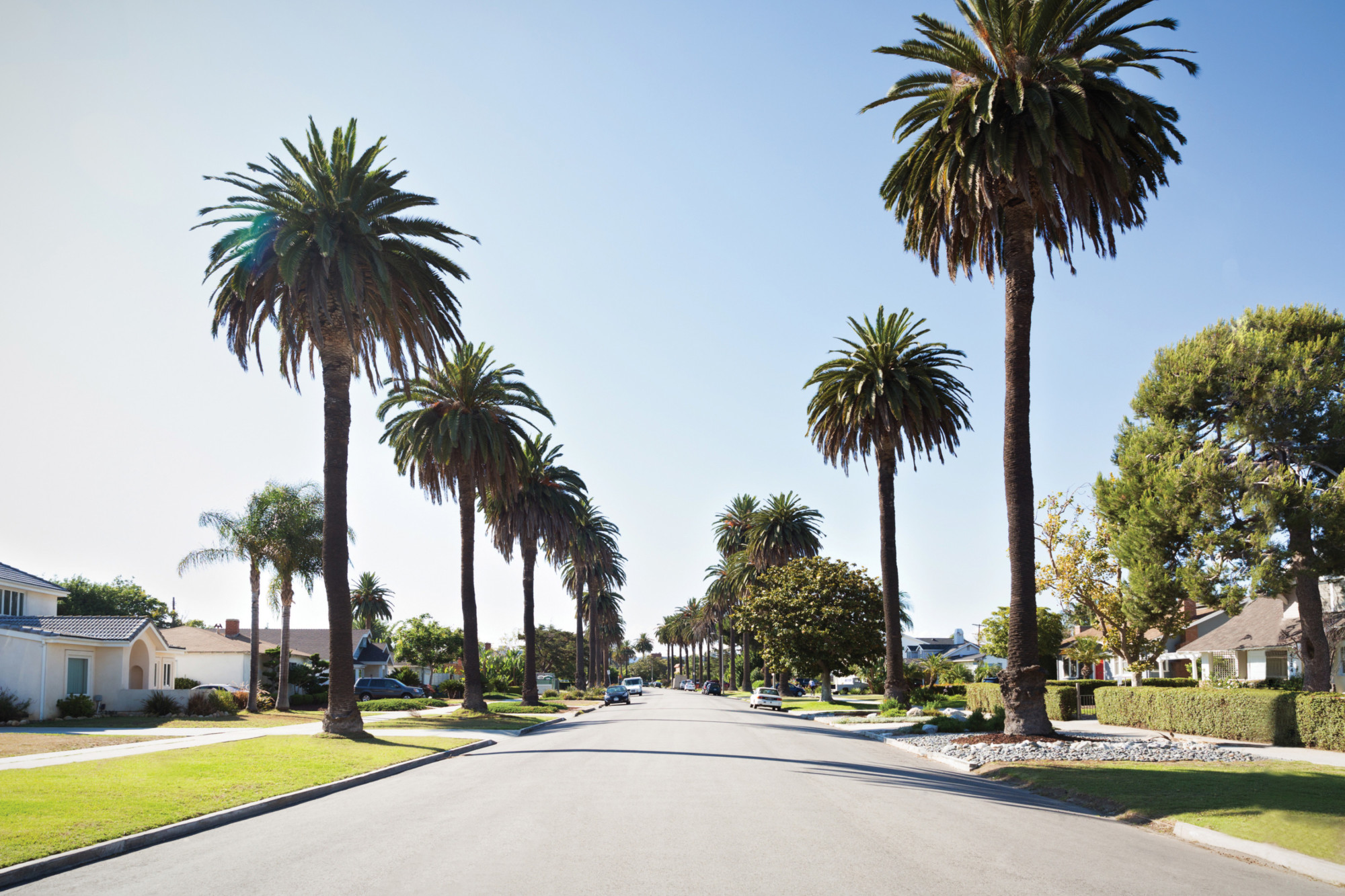 Mar Vista is a charming section of Santa Monica. known for its village style homes and neighborhood culture. The residents (usually solid or upper middle class families) have a long tradition of maintaining the original Spanish style architecture.
People living in the Mar Vista neighborhood often rave about the easy access to exciting spots like Santa Monica or Abbot-Kinney. The neighborhood is close to the beach (only a five or ten minute drive!) and the prices can't be beat for the quality of living.
Homes For Sale In Mar Vista
September 22, 2023
$1,055.20
Avg. $ / Sq.Ft.
$1,595,000
Med. List Price
MAR VISTA REAL ESTATE INSIGHT
Mar Vista is in the middle of the action: Located in West LA, the neighborhood enjoys a short walk to the ocean while not being far from the parties, cultural hub, and upbeat living of northeast LA.
Because of this, most people looking for a home in this neighborhood are after a great location in the LA area. Mar Vista has some pretty unprecedented access to many parts of the city, especially due to its natural connection to major roads and highways. While the idea of being so close to a noisy freeway is unappealing to some, Mar Vista is actually pretty quiet relative to other neighborhoods nearby, and the local village feeling is as strong as ever.
Most homes in Mar Vista are listed for about a million dollars, with the average price per square foot sitting at around $780. With a variety of home options, from cute villas to kingly manors, there's something for everyone.
THE PEOPLE AND LIFESTYLE
Mar Vista is known for its positive lifestyle focused on mental and physical wellbeing. The average Mar Vista resident is in their mid 30s, and over 60% have at least a four year college degree.
People in Mar Vista are calm and serene. You'll often find them going on walks or shopping at the local scene of shops and restaurants, which have all been built as recent, hip, developments in the area.
Mar Vista has a growing number of residents in graduate and postgraduate programs, making it great for younger generations. Its prime location next to some major colleges/college towns has given rise to many cafes and parks where you'll find many residents studying in the sun.
ATTRACTIONS
Besides the convenience of the beach or big city, Mar Vista itself is full of opportunities and fun activities. Residents can learn from wacky museums like the Wende Museum (that collects anything and everything!) or the Museum of Jurassic Technology (which isn't about the Jurassic period or technology). If you've got a knack for architecture, decades old masterpieces like the Hayden Tract or Mar Vista Tract will peak your interest. The Culver City Arts District runs strong in this area as well, for the creative in you.
RESTAURANTS
Mar Vista and it's surrounding areas have dining options to suit your every need. For example, residents could dine out for some of LA's best asian cuisine at Lukshon or go for a haircut and evening drink at the same time at Blind Barber. There'. s hundreds of options in the area, from italian made pizza to authentic Indian food, and everything in between.
SHOPPING
Many people used to pass through Mar Vista on their way to Venice, but now, many people are making Mar Vista itself the destination. This is because of the ample shopping opportunities that have popped up in recent years. The area has just about every hip store you can think of: Old record stores, fancy Victorian shoppes, and beautiful boutiques. On top of the charming marts and regular stores that are now in the area, there's a shop for your every need.
SCHOOLS
A family neighborhood, Mar Vista has its own school district, which consistently receives rave reviews from parents and students alike. The greater school district is consistently ranked above others nearby, making this a great place to get an education.
---

---