Wildest Celebrity Home Features
Posted by Jeff Biebuyck on Thursday, April 28, 2022 at 10:41 AM
By Jeff Biebuyck / April 28, 2022
Comment
Celebrities are well-known for their lavish lifestyles, often spending thousands of dollars on cars, travel, and other luxury items. Then, it should come as no surprise that they are also willing to invest large sums of money into their homes. Many celebrities regularly buy and sell huge mansions, penthouses, or chalets across the country, leaving their unique style on these luxurious properties.
One of the most interesting aspects of these celebrity homes is the wild and totally bizarre features that some of them have. Some A-listers have been known to install unique designs or amenities in their homes, such as flat sinks or car elevators. Others have gone a step further, building extravagant wine rooms, ultra-luxurious bowling alleys, or miniature dog mansions for their precious pups.
Whatever the feature may be, it's clear that these celebrities spare no expense in customizing their dream homes. Whether you're looking for inspiration for your home renovation project or simply curious to see some of the wildest features celebrities have built into their properties, take a look at some of the most outrageous celebrity homes!
Let's look at a few of the wilder features to date!
First up, Michael Jordan's 56,000-square-foot mansion has an infinity pool with a grass island, AND the house has a lavish cigar room.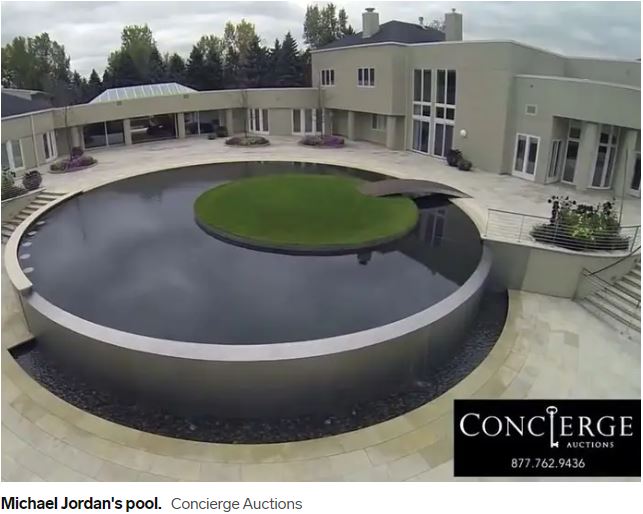 Michael Jordan's house in Chicago has been on the market for eight years, giving buyers a glimpse into his sprawling estate. The backyard is filled with amenities, including a tennis court and a pond. But most notably, the basketball star has a giant infinity pool with a grass island at the center. A small, modern-looking bridge extends from the edge of the pool to the island.
The house also has an ornate cigar room with an elaborate ceiling design and handrails. The room also has card tables, where Jordan most likely exercises his love of gambling. Although the asking price for the house has been reduced several times, it remains one of the most expensive properties on the market.
Second, let's talk about Drake's mattress… made of stingray skin and horsehair, it sells for nearly $400,000!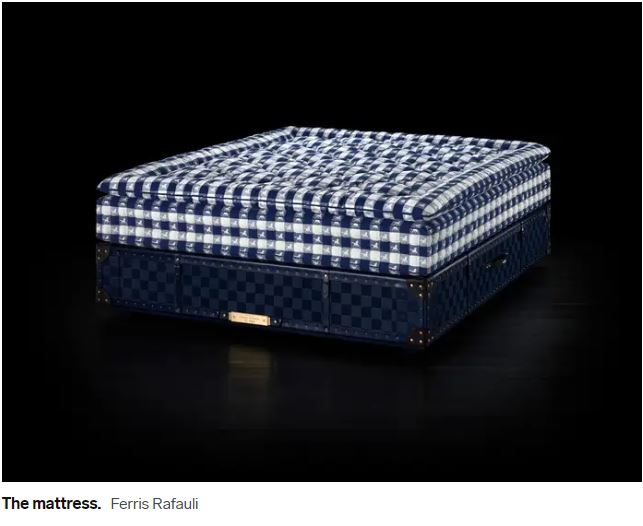 When it comes to luxurious comfort, few things can match the Grand Vividus mattress from Hastens and Ferris Rafauli. This premium mattress is truly unlike any other made from a unique blend of leather, wood, suede, brass, horsehair, stingray skin, polyester, and handwoven textiles. And with over 600 hours of meticulous craftsmanship that goes into each mattress, it's no wonder that the Grand Vividus costs a whopping $390,000.
Whether you're looking for a decadent addition to your bedroom or just want to treat yourself to some unrivaled comfort and style, the Grand Vividus is guaranteed to impress. So why wait? Treat yourself today!
Kylie Jenner has a mini-mansion in her backyard that acts as a playhouse for her daughter.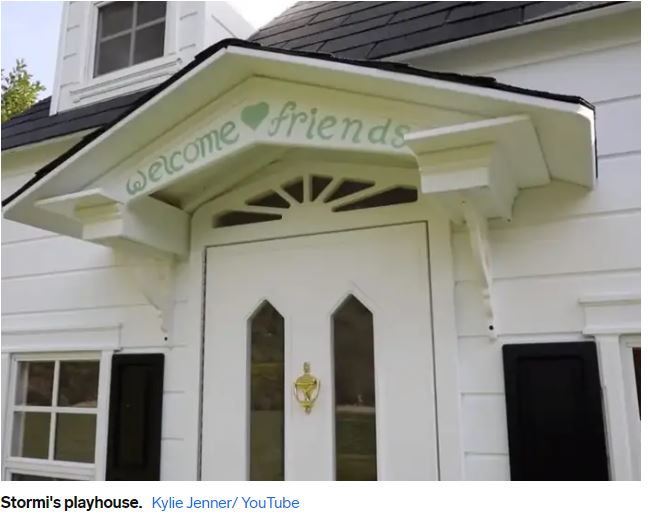 For Christmas 2019, Kris Jenner gave Kylie Jenner's daughter, Stormi, a playhouse. But this is no ordinary playhouse - it's life-size and has appliances, a balcony, an outdoor patio, a functioning air-conditioning unit, and a fake fireplace.
Kris and Kylie revealed the new digs in a YouTube video, where Kylie said the mini-mansion reminds her of the playhouse she had growing up. The two even took a tour of the home, pointing out some features like the chandelier in the foyer and the working stove in the kitchen. No expense was spared in making this dream playhouse a reality for Stormi. And judging by the look on her face when she saw it for the first time, it was worth every penny.
Nicole Kidman's apartment in New York City has an elevator for her car, and we think it's brilliant.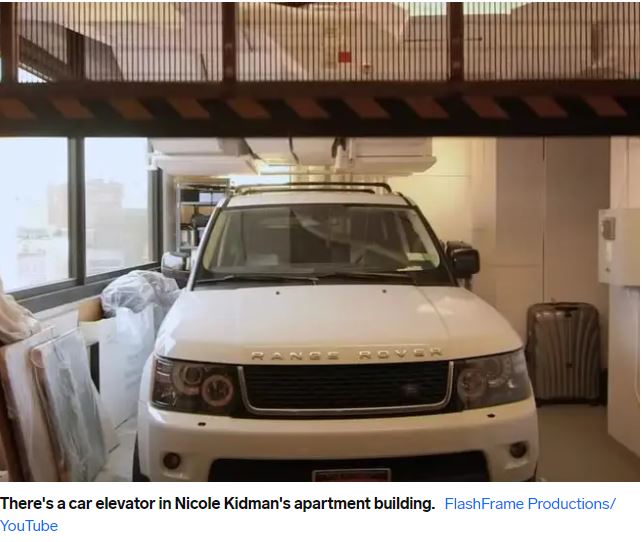 Looking for a luxurious and unique apartment in New York City? Look no further than Nicole Kidman and Keith Urban's Chelsea apartment. This 3,248 square foot apartment has three bedrooms, 23-foot ceilings, floor-to-ceiling windows, and two terraces. But the most notable feature of this home is the car elevator.
The elevator brings Kidman and Urban's cars straight from the street to the apartment door, making it easy to come and go without dealing with New York City traffic.
DJ Khaled's Miami mansion has a closet built to fit 500 pairs of sneakers.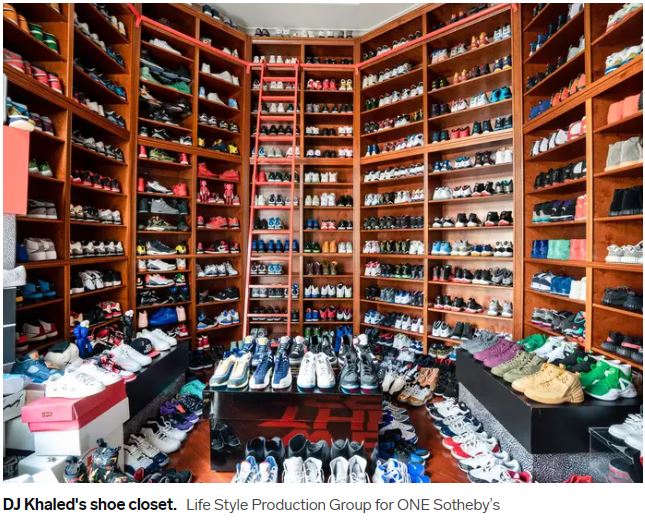 When DJ Khaled decided to renovate his Miami home, he spared no expense. The luxurious mansion features 14K gold chandeliers, a private movie theater, and a stunning granite staircase. But perhaps the most desirable feature of Khaled's home is his elaborate sneaker closet, which can house 500 pairs of shoes. This massive storage space has all the amenities you would expect from a luxury closet, including custom shelves and a rolling library ladder, making it easy to reach even the most obscure pairs.
With its top-of-the-line features and ample space for sneakers of all types and styles, Khaled's sneaker closet truly is out of this world. There is no competition for this incredible storage solution, whether you're into retro Jordans or high-tech Nikes.
Oprah's ski chalet in Colorado has a wine room that resembles a mining cave.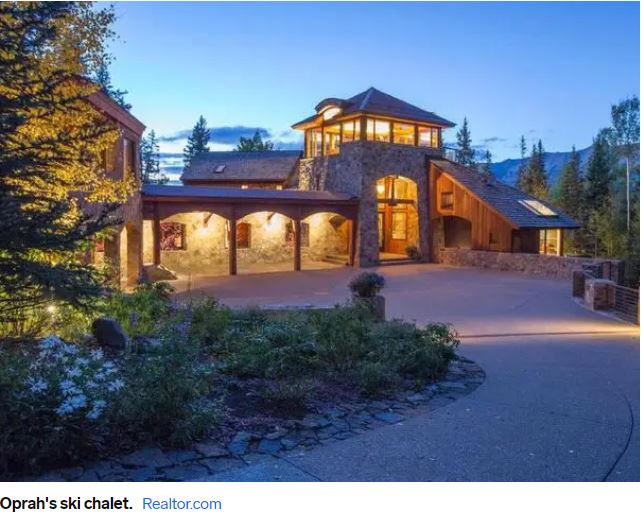 She spared no expense when Oprah decided to buy a ski chalet in Telluride, Colorado. The house is not only 8,700 square feet in size but is also packed with some truly incredible features. The highlights are a $70,000 limestone bathtub, a private spa, and an outdoor hot tub. However, what truly sets this ski lodge apart is its wine cave. This cavernous basement is 56 feet long and can store up to 1,600 bottles of wine.
Even more impressive is that it features a custom-made mining cart that runs along rails―an extravagance that cost $240,000 to install. With all these incredible features, it's no wonder that Oprah's ski chalet continues to be one of the most sought-after properties in Telluride today.
Not to be outdone, Jennifer Lopez's house has its own private vineyard.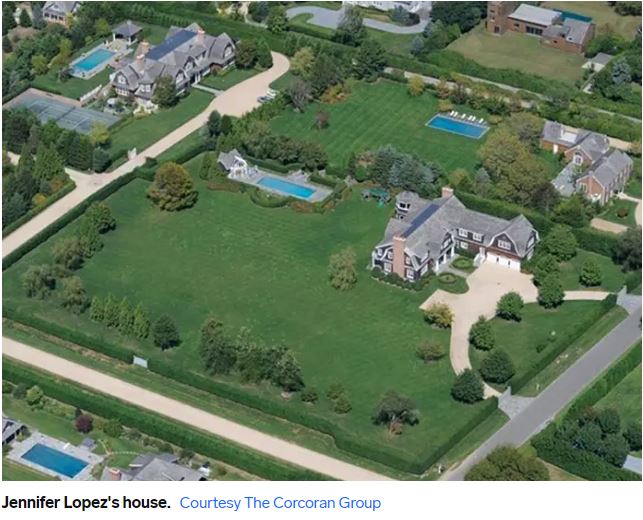 Jennifer Lopez's new home in Bel Air is nothing short of incredible. The estate spans 14,000 square feet and includes seven bedrooms and 13 bathrooms. But that's just the beginning. The property also features a 30-person home theatre, a theater, a greenhouse, a swimming pond, a private beach, and a massage room. And if that wasn't enough, the estate even has its own vineyard. It's no wonder that Lopez paid $28 million for this luxurious property. With so many incredible amenities, it's the perfect place for entertaining friends and family.
Step aside SkyZone, Bill Gates' $127 million mansion has a trampoline room.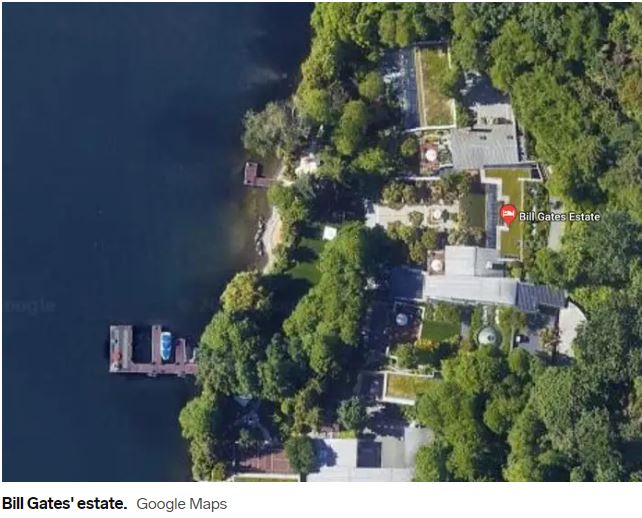 Xanadu 2.0, Bill Gates' sprawling mansion in Medina, Washington, is truly a sight to behold. Boasting 18.75 bathrooms, six fully-equipped kitchens, and a home theater with 20-foot high ceilings, this palatial estate has all the amenities and features you could ever wish for.
And that's just the beginning - Xanadu 2.0 also has a beautiful outdoor pool with an underwater music system that can be enjoyed while relaxing on one of its many decks or loungers. Plus, there's a massive trampoline room located in the estate's 2,500-square-foot fitness center - perfect for working out or just having a little fun! Truly a dream home for anyone who appreciates the finer things in life.
A mansion fit for a… dog. Paris Hilton spent over $300,000 to build a separate mansion for her dogs.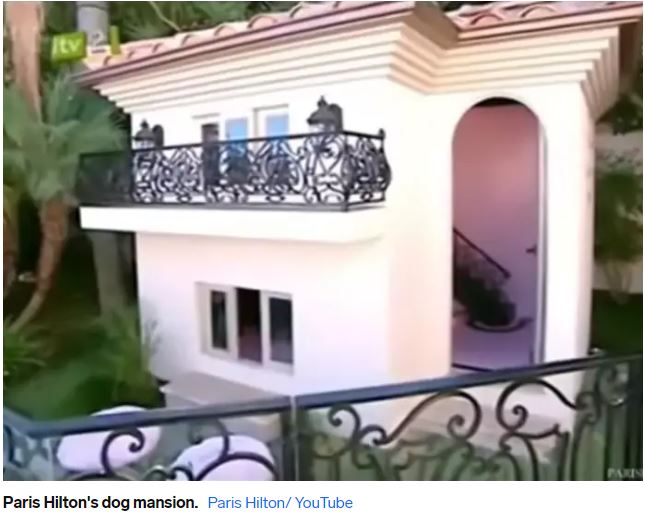 While dog houses are common in most backyards, Paris Hilton took hers a step further. In the backyard of her Los Angeles mansion, she has a smaller mansion next to her pool for her five dogs. The smaller mansion is two floors and has a second-floor balcony. The Spanish-style dog house cost the social media and reality star $325,000. The 5,000-square-foot property includes air conditioning, heating, and a PA system so that Hilton can talk to her pups from inside the main house. There's also a security system to keep intruders out and a chandelier in the foyer. Outside, there's a grassy area for the dogs to play in and a heated pool. Needless to say, Hilton's dogs live a life of luxury.
Celine Dion once had a private water park on her estate.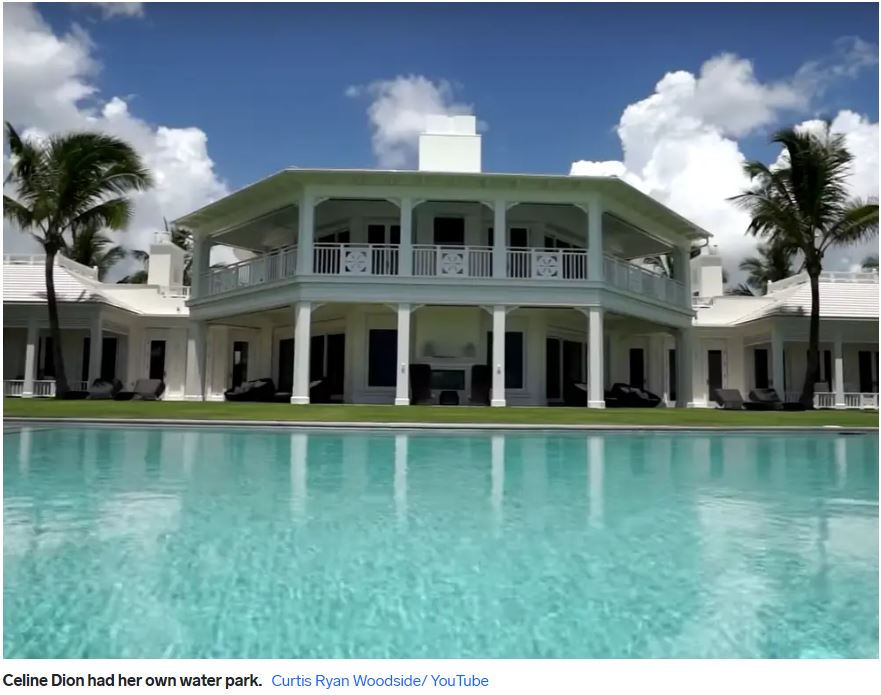 When it comes to opulent, over-the-top homes, nobody does it better than the rich and famous. And perhaps no home embodies this spirit quite like the massive mansion once owned by Celine Dion. This 20,000-square-foot home, situated on the exclusive Jupiter Island in Florida, was not your average luxury home. With 13 bedrooms, 14 bathrooms, and all of the latest amenities — including a golf simulator, tennis court, and guest house — this grand estate had everything that one could dream of.
But what really made this home truly unique was its incredible backyard water park. With its two pools, water slides, water cannons, and lazy river built right into the lush green landscape of the lawns and gardens behind the house, this feature was unlike anything ever seen before. When it sold in 2017 for an astonishing $38.5 million after being on the market for four years, it seemed clear that this extravagant property would be a tough act to follow. Truly a masterpiece from start to finish!