The Top Reasons Why Californians Are Moving to Idaho
Posted by Lisa Levin on Friday, May 7, 2021 at 1:29 PM
By Lisa Levin / May 7, 2021
Comment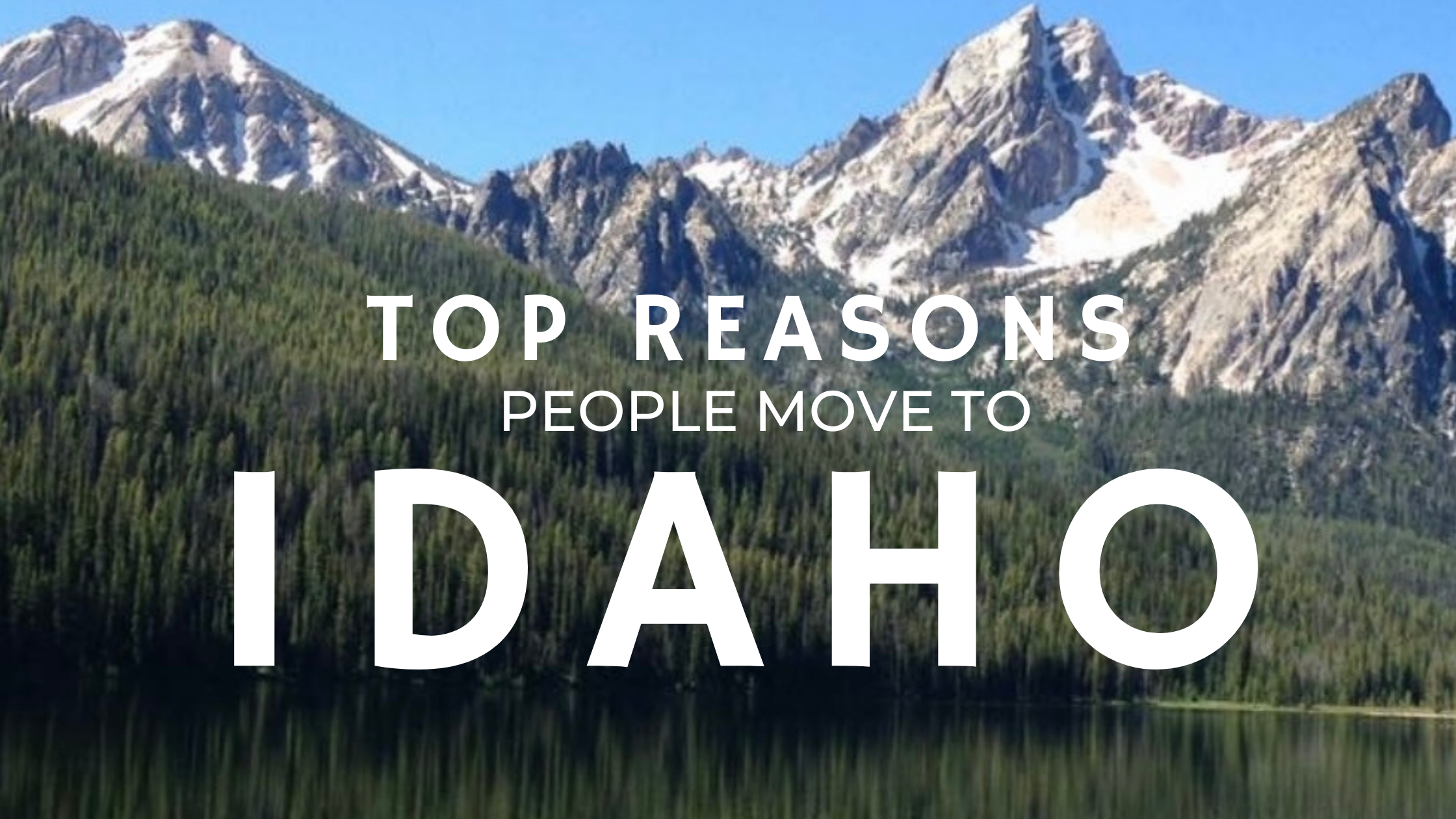 Californians are migrating away from the golden state at a surprisingly fast rate. While California is still one of the most popular states in the U.S, many Cali dwellers are ditching the golden state in favor of other areas. There are a number of reasons why, namely, many are moving due to the sky-high costs of California living. It's no secret that Cali, particularly cities like Los Angeles and San Diego, isn't a cheap place to reside. But where are Californians going? Well, there are a number of states they're migrating to, and Idaho is one of them.
Up until fairly recently, Idaho wasn't exactly considered a popular state to live in. It's famous for potatoes, has expansive farmland, and Northern Idaho boasts beautiful mountain ranges. But there's a reason why Idaho has been nicknamed the gem state, it really is a hidden gem. In 2018, Idaho was listed as the fastest-growing state in the U.S. And it's just getting more and more popular. Idaho metro areas like Boise and Idaho Falls are gaining residents by the year. So, why has the gem state suddenly boomed in popularity, and why are so many Californians choosing to move there?
Cost of Living
Cost of living tends to be the most prevalent reason why Californians leave Cali in favor of almost anywhere. California is pricey… very pricey. The cost of living is one of the highest in the U.S by far, with auto insurance, groceries, housing, utilities, transportation, and health care costs all being much more expensive in Cali than in the vast majority of other states. Idaho, on the other hand, is 5.25% cheaper than the national average. Your hard-earned dollars will go much further in Idaho than they will in California.
A Thriving Tech Industry
California is known for its tech industry, but the Capital of Idaho, Boise, has an up-and-coming tech industry, too. It's home to some impressive start-up software companies like MetaGeek and Clearwater Analytics. Why? Because start-ups much prefer the cost of setting up their company headquarters in a city like Boise than expensive and competitive silicon valley. Many tech workers prefer the idea of living in Boise, where the quality of life and work/life balance overall is considered to be better than in California.
Politics
No one really wants to bring up Politics, so we'll make this one short and sweet. California and Idaho have largely opposite political climates, particularly in rural areas. So, if you don't like the political environment in Cali, Idaho might be a welcome place to move to.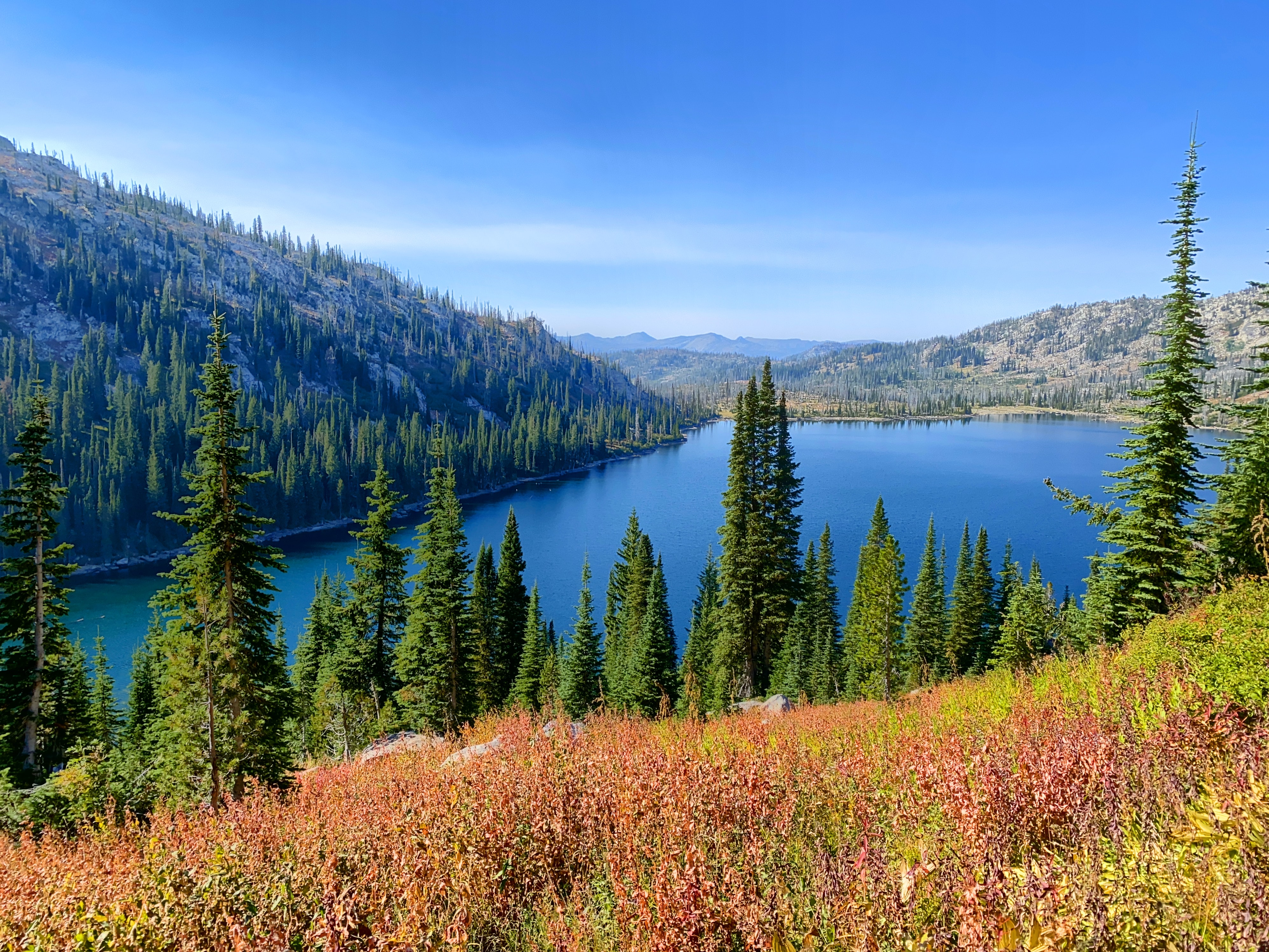 Four Stunning Seasons
California is stunning, the weather is great, and for the most part, it's warm year-round. Of course, it depends where in California you live, but if you want four distinctive seasons, Idaho and Boise weather is certainly ideal. Idaho has warm summer, snowy winters, rainy and green springs, and a colorful autumn season where the leaves change as they should. Idaho's beautiful four-season weather is a large reason why so many people are attracted to the state.
Safety
California, particularly its larger cities like Los Angeles and San Diego, isn't the safest place to live. The Californian crime rate per 1000 people is 27.72. On the other hand, Idaho has a per 1000 person incident rate of 14.43. In terms of the total number of crimes, California is well over a million annually… by contrast, Idaho experiences about 25,000 crimes per year. Because Idaho is generally so much safer than Cali, it attracts a lot of parents who want to raise their children without fear.
Job Opportunities
Idaho's job market is extremely attractive right now. Because the state, and Boise in particular, is growing so rapidly, there's a huge demand for employees. This is particularly true in specialized jobs such as agriculture and medicine, as well as web development.
If you're thinking of selling your house and moving away from California, but have no idea what state you want to move to, Idaho should be considered. It often gets overlooked, but Idaho has plenty to offer its residents. The state's popularity is starting to catch on, since Boise added 13% of its overall population base in 2020, even with COVID-19. Idaho isn't known as the Gem State for nothing.
Fill Out The Form Below For a Free Market Analysis