The Top Reasons to Move to South Carolina
Posted by Lisa Levin on Friday, August 13, 2021 at 2:06 PM
By Lisa Levin / August 13, 2021
Comment
The U.S. is one of the greatest countries to live in when it comes to geographical diversity. There are 50 fantastic states to choose from, which can make it quite tricky for citizens to choose a single state to settle down in. California is, and has been for many years, one of the most popular states in which to reside. With its miles of beautiful beaches, diverse and lively cities, great food, lovely weather, and stunning landscapes, it's easy to see why so many Californians love their home state. However, despite boasting a population of 39.5 million people, many residents of the Golden state are choosing to relocate. Where are they all moving to? Well, South Carolina is certainly a popular choice.
A More Relaxed Way of Life
California isn't exactly known for its slow pace. In fact, California is home to some of the busiest, most bustling cities in the U.S. Those wishing to escape the rat race and enjoy a more relaxed lifestyle might be drawn to the South Carolina atmosphere. Of course, there isn't a shortage of busy cities in South Carolina, like Charleston, with plenty of entertainment, arts, culture, and nightlife options. But generally speaking, South Carolina's slower way of life is a big attraction.
It's Affordable
We've said it before and we'll say it again, California is pricey. It's not a secret, the Golden state is one of the most expensive places to live in the U.S. For those who want to enjoy a less exorbitant lifestyle, South Carolina is a great option. The cost of living is nearly 13% lower than the national average. Plus, it still offers a lot of the benefits of California, like beautiful beaches and delightful weather, but without the hefty price tag.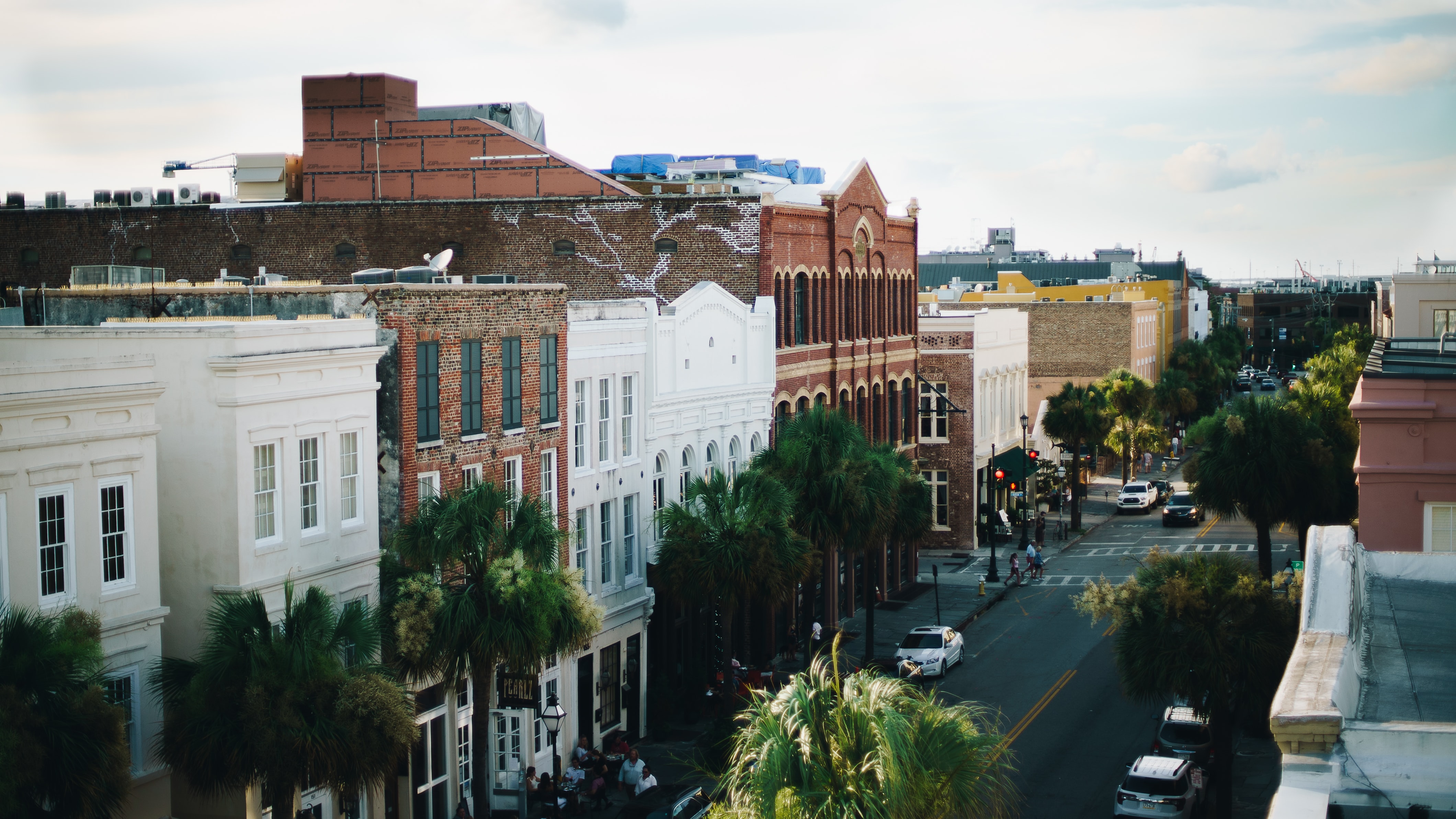 That Ever-Popular Southern Hospitality
Let's face it, many Californian cities have quite a stressful atmosphere, which can sometimes contribute to some not-so-nice interactions. But South Carolina is the epicenter of good southern hospitality. In fact, Charleston supposedly has gained a reputation as the third friendliest city in the United States. The draw of the south, the atmosphere, and the way of life are a big reason so many Californians migrate to southern states.
The Outdoors Scene
California has plenty of outdoor attractions, but when it comes to activities for the outdoorsy, South Carolina can certainly keep up. There are 47 state parks that cover over 80,000 acres of picturesque landscape. Plus, miles of coastlines, lagoons, mountains, hiking trails… for those who love time spent adventuring and exploring the natural world, South Carolina has plenty to offer.
History Galore
For history buffs, South Carolina is the perfect place. The state's rich history, old towns, antebellum architecture, and beautiful cobbled streets add an air that simply can't be found in California. It's all part of the charm of the state that attracts so many people.
Sometimes, people need a change, and moving to another state is a perfect way to add some excitement and variety into life. South Carolina has a very different vibe to California, which is a key reason why so many Golden state residents are ditching the west coast in favor of southern living.
Fill Out the Form Below for a Free Market Analysis