Ready to Downsize in Retirement? Here's How!
Posted by Lisa Levin on Friday, May 22, 2020 at 12:19 PM
By Lisa Levin / May 22, 2020
Comment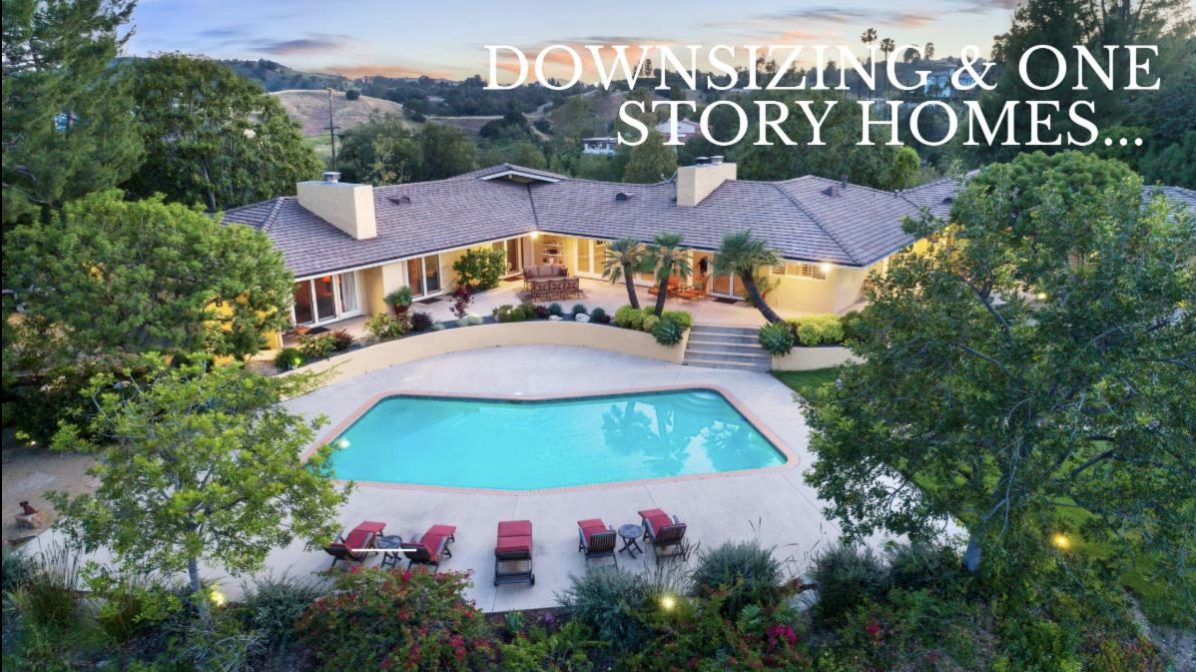 We spend most of our adult lives investing, planning and saving for retirement. If you're lucky, this careful planning will pay off, leaving you with options for where and how to spend your golden years. Whatever you want most out of retirement, one option that works well for many seniors is downsizing. While downsizing means living in less space, the tradeoff is that you can get even more out of life.
Of course, deciding to downsize is the easy part. Figuring out how to downsize is a bit harder. That's why we've put together some resources to help answer the biggest questions that may be on your mind.
You're Ready to Downsize, But Where?
Today's seniors have lots of options on where they can move when they downsize, from buying a smaller single-family home, condo, or townhome to moving to a senior living community. Here are a few things to think about when considering which option is best for you:

Search Results for One Story Homes in the area CLICK HERE

Condominium and Townhome One Level options

CLICK HERE

Senior Community Options

CLICK HERE
● If your current home feels like too much to manage, but you still want to remain as independent as possible, you may want to buy a smaller home that's designed for aging in place.
● Some seniors choose a retirement community primarily for the amenities, including swimming pools, golf courses, and other recreational facilities.

Here is a list of the local senior living communities in the area

CLICK HERE
● For others, moving to a retirement community is all about getting rid of the headaches of everyday life, like driving to the store and housekeeping.
● Those who need a little more help with daily activities may want to look into assisted living centers.
● Along with concerns about care and independence, ask yourself a few questions about your lifestyle too, like how close you want to be to friends and family.
What About Selling Your Home?
If you plan on selling your current home, make sure you know what to expect from the process.
● It's smart to anticipate whether you'll owe capital gains taxes so you can factor that into your moving budget.
● Getting familiar with the local real estate market will give you an idea of how quickly you can expect to sell.
● The COVID-19 pandemic has impacted the real estate market, but it isn't all bad news. There may be a jump in home sales over the summer, and home prices may drop only slightly, if at all.
What About All Your Stuff?
We all acquire "stuff" over the years, and paring down those possessions can be a daunting task. Here are some tips to make the decluttering and moving process easier.
● Perhaps the hardest part is deciding what to keep and what you're willing to part with. For many people, doing this is easier when you sort things by category.
● You'll want to make sure any larger items will fit in your new space. That's why Apartment Therapy's readers recommend measuring every inch of your new home before deciding what to keep.

Thought you were saving with self-storage? Think again.
Try storage without the struggle. CLICK HERE
Going through this process may seem overwhelming, and even a little frightening. Plus, it may be hard to envision living with less and in less space. Downsizing can definitely be scary, but remember that it can also lead to new opportunities for a more fulfilling life in retirement.
Writer: Andrea Needham
Photo credit: Rawpixel