Provide a Thanksgiving Feast for Those in Need with Hope of the Valley Rescue Mission
Posted by Jeff Biebuyck on Monday, November 15, 2021 at 6:27 PM
By Jeff Biebuyck / November 15, 2021
Comment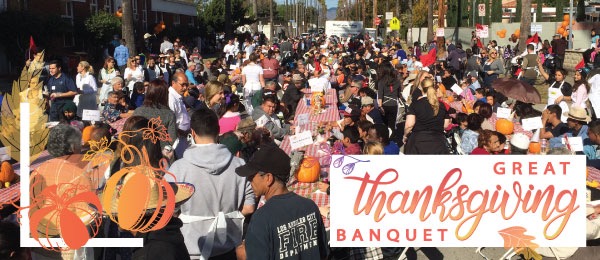 Every year Hope of the Valley has hosted the Valley's largest Thanksgiving meal for the Homeless since 2009.
This year, they are in need of 230 Generous Table Sponsors to help underwrite the expense and make this event successful. All donors' names will be noted on the virtual table diagram for each of our shelters. The diagram will be prominently displayed on our website, sent to nearly 50,000 donors and shared on Facebook and other social media platforms.
Due to a number of our shelter sites being quarantined due to positive Covid-19 tests, out of an abundance of caution they will not utilize volunteers this year but will feed the same number of people!
Each table sponsorship is $350.00.
Please help Hope of the Valley secure the food, prepare the meal and serve the best Thanksgiving Feast to those most in need. Please remember the poor, the hungry and homeless this Thanksgiving Season. Help Hope of the Valley provide a Thanksgiving Feast to our brothers and sisters who have fallen on hard times.
Click the button below and Sponsor a Table today: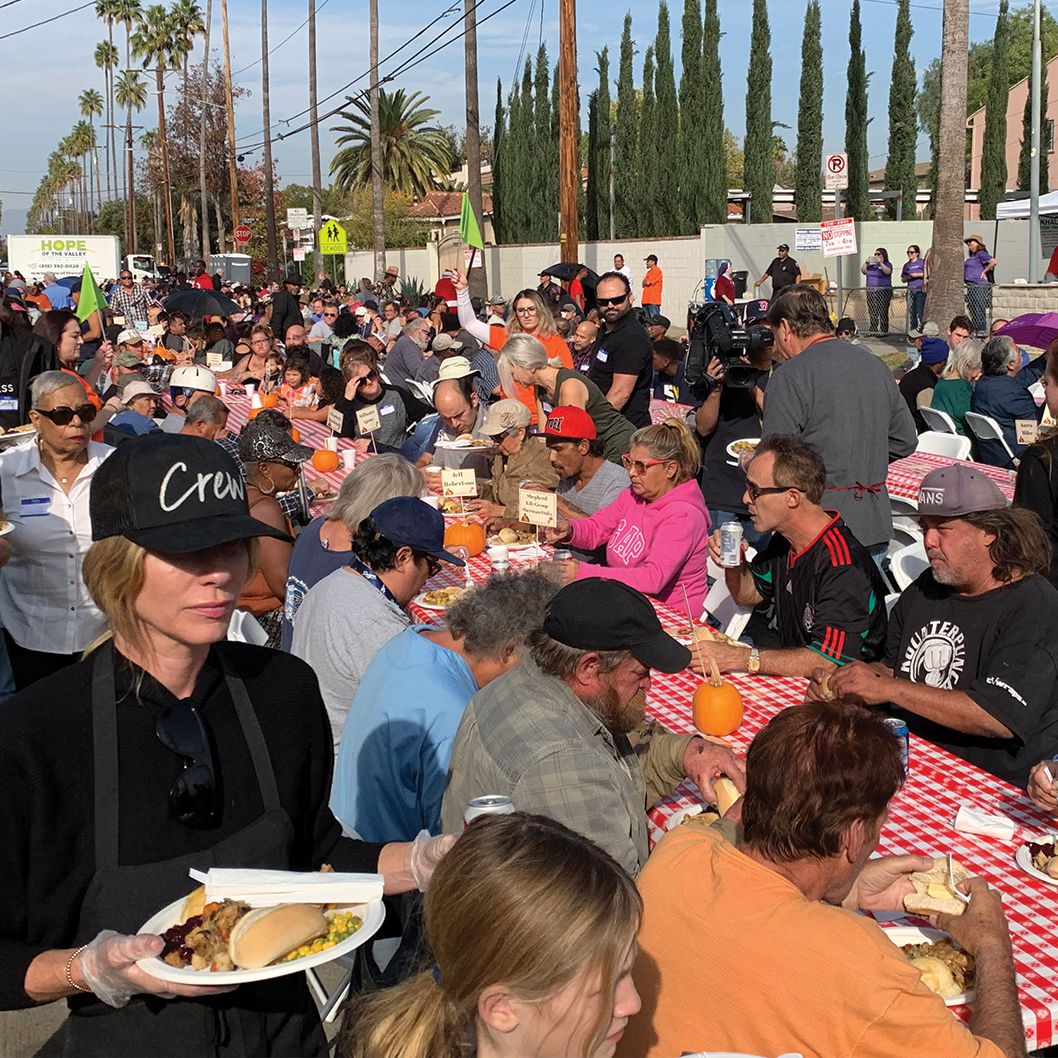 Hope of the Valley Rescue Mission is a non-profit 501(c)(3) organization that relies on private, tax-deductible donations to feed, shelter and care for our community's poor, hungry and homeless men, women and children.

No third parties will have access to your information.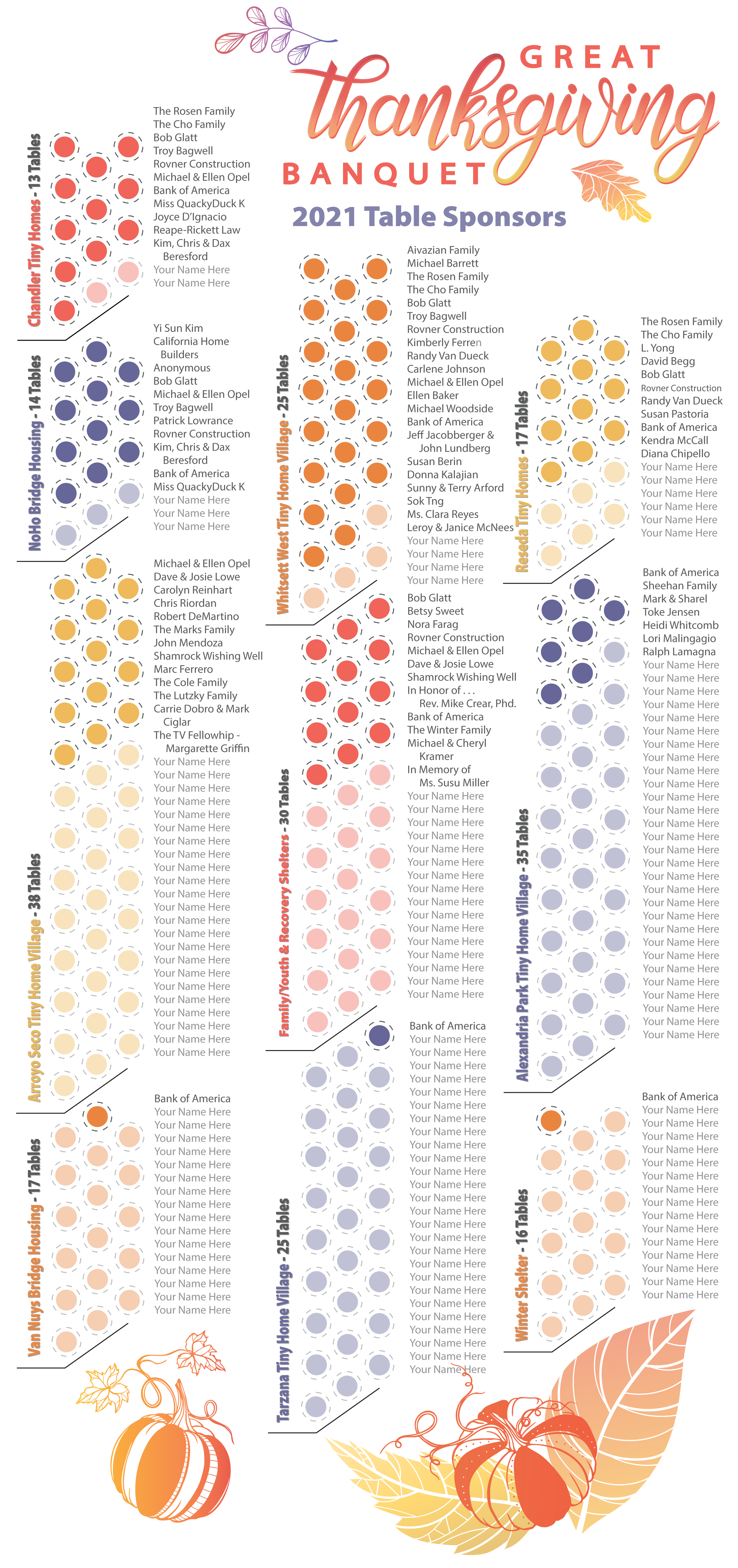 Frontgate Real Estate has been passionate about this wonderful local organization for years. If you have any questions on getting involved please contact Hope of the Valley or the Dana & Jeff Luxury Homes Team | Frontgate Real Estate for more information.
HOPE OF THE VALLEY CONTACT INFO
Telephone: (818) 392-0020 Email: [email protected]
LOCATION
16641 Roscoe Place; North Hills, CA 91343