Miley Cyrus Profits $2.3 Million Flipping Her Hidden Hills Mansion and Selling For $7.2 Million
Posted by Jeff Biebuyck on Wednesday, July 14, 2021 at 5:00 AM
By Jeff Biebuyck / July 14, 2021
Comment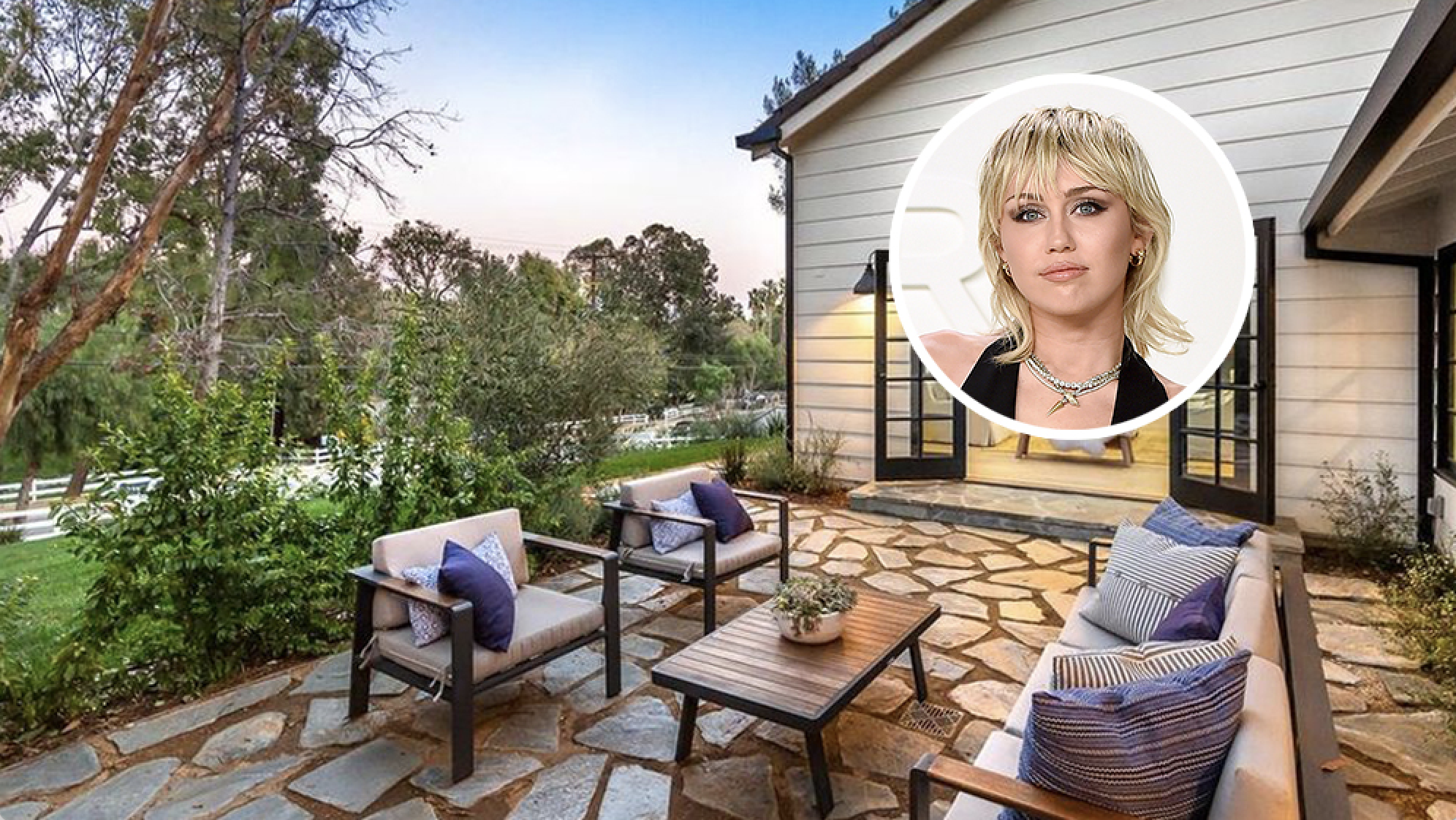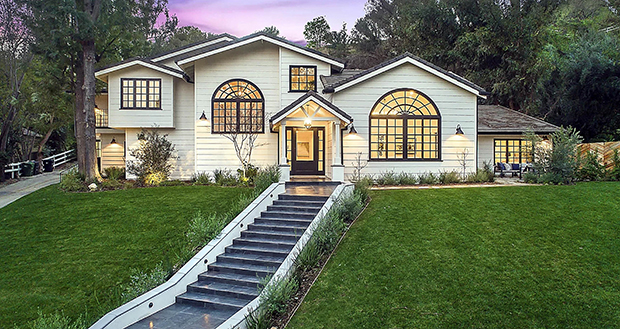 Miley purchased her Hidden Hills abode barely a year ago at the height of quarantine season but records reveal she has already made the 1.2 acre property sale.
Miley Cyrus, 28, has pocketed $2.3 million after selling her six-bedroom Los Angeles mansion, which she purchased just last year. Cyrus renovated the Hidden Hills area home, which she paid $4.95 million for in 2020, and has now sold for $7.2 million, Variety reports. According to the outlet, with the help of her interior designer mother Tish and Mat Sanders — she transformed the previously all-white, generically luxe spread into a colorful home of her own with an Alice-in-Wonderland-level sensory experience consisting of a powder room covered in Gucci "tiger" wallpaper, a soot-colored sitting room, a psychedelic-themed music studio, a "glam room" with leopard print wallpaper.
Cyrus paid "just" $4.9 million for the house; only one year later, that same place has fetched an eye-popping $7.2 million. Before taxes, maintenance, renovation costs and any realtor fees, the 28-year-old singer walked with a $2.3 million profit. Still a mystery is the identity of the spendy buyer, whose name is shielded behind a Missouri-based trust. But there's a definite possibility they are someone recognizable, as guard-gated Hidden Hills has become a residential Mecca of sorts for celebrities — particularly top professional sports figures and hip-hop music stars.
Built in the 1950s, the recently "reimagined" large house weighs in with nearly 6,400 square feet of living space. Complete with six bedrooms, six bathrooms, a movie theater, wide-plank French oak hardwood floors throughout, and a skylit kitchen packed with designer-worthy SubZero and Wolf appliances.
Inside you will find two master suites in the house — one a ground-level affair, the other upstairs and substantially larger, with a fireplace, walk-in closet, and marble-swaddled bath. A private balcony overlooks the backyard, which is shaded from the oppressive San Fernando Valley heat by a towering tree canopy. A concrete patio partially encircles the lagoon-style swimming pool; an open-air pavilion houses an outdoor kitchen. More than half of the 1.2-acre lot is undeveloped grassy hillside, though previous listings have noted that hillside could "easily" be converted into a vineyard or equestrian facilities.
Over the years, Cyrus has owned a handful of luxury homes spread across the greater L.A. area, from Toluca Lake to Malibu. He current holdings are limited to just two impressive properties: a $3.9 million mansion in the hills above Studio City, and a 33-acre ranch in the semi-rural outskirts of Nashville, Tenn.
(The below gallery shows the home as it appeared at the time of Cyrus's 2020 purchase. Photos of her remodel which can be found on Architectural Digest.)