Home Movie Theaters Are On The Rise, And For Good Reason.
Posted by Lisa Levin on Tuesday, February 9, 2021 at 4:00 PM
By Lisa Levin / February 9, 2021
Comment

A home theater could give you a reason to actually want to stay inside.
The recent COVID pandemic has hit multitudes of different industries hard. Really hard. Yes, we know you've heard about how negatively the worldwide pandemic has affected restaurants, hotels, and other service industries. And unfortunately, Coronavirus seems to have claimed yet another casualty… the movie theater industry.
With movie theaters having been shut down across the country for months, even their gradual reopening may not be enough to rescue them in the long run. One of the world's largest entertainment companies AMC Entertainment Holdings has stated that they could run out of money by the end of 2020 if they are unable to find additional sources of liquidity.
Since AMC operates over 661 theaters in America… that's a whopping 8,200 movie screens that could be out of operation if they go bankrupt. Bad news if you're a movie lover or someone who enjoys stale theater popcorn.
But don't worry just yet. Movie theaters might not be holding up too well, but it doesn't mean you're destined to watch films on a mediocre TV screen for the rest of your life. Fortunately, there's a solution, and it's one that can provide you an even more pleasant experience than going out to a movie theater ever could. If you still want to be able to experience movies on a big screen with top-quality sound, it might be worth considering the installation of a home theater.
Aside from the fact that venturing outdoors to go to the movies isn't necessarily an option at the moment, home theaters offer a whole bunch of benefits regardless of whether or not there's a global pandemic raging.
For one, home theaters boast a way more comfortable and private experience than their public counterparts (sorry AMC), plus, you don't have to travel anywhere to boot. You can design home theaters yourself, choose your own furniture (hello huge recliners and fluffy blankets), and experience top-quality sound and acoustics, all without ever stepping foot outside your house.

Besides, there are more benefits to home theaters than just movies. They can take video games to the next level, you can watch Netflix, or even have friends and family over to yell at your massive new screen during sporting events. There are more benefits and options for home theaters than you could ever hope to get at your local cinema.
And if all those reasons aren't enough, a well-designed home theater can add some serious value to the price of your house, particularly if we see the demise of public movie theatres following COVID. All in all, home theaters are increasing in popularity, and it's pretty easy to see why. Who would want to make the trek to a public movie theater if they have an even better option at home anyway?
VIEW OUR NEW LISTING IN HIDDEN HILLS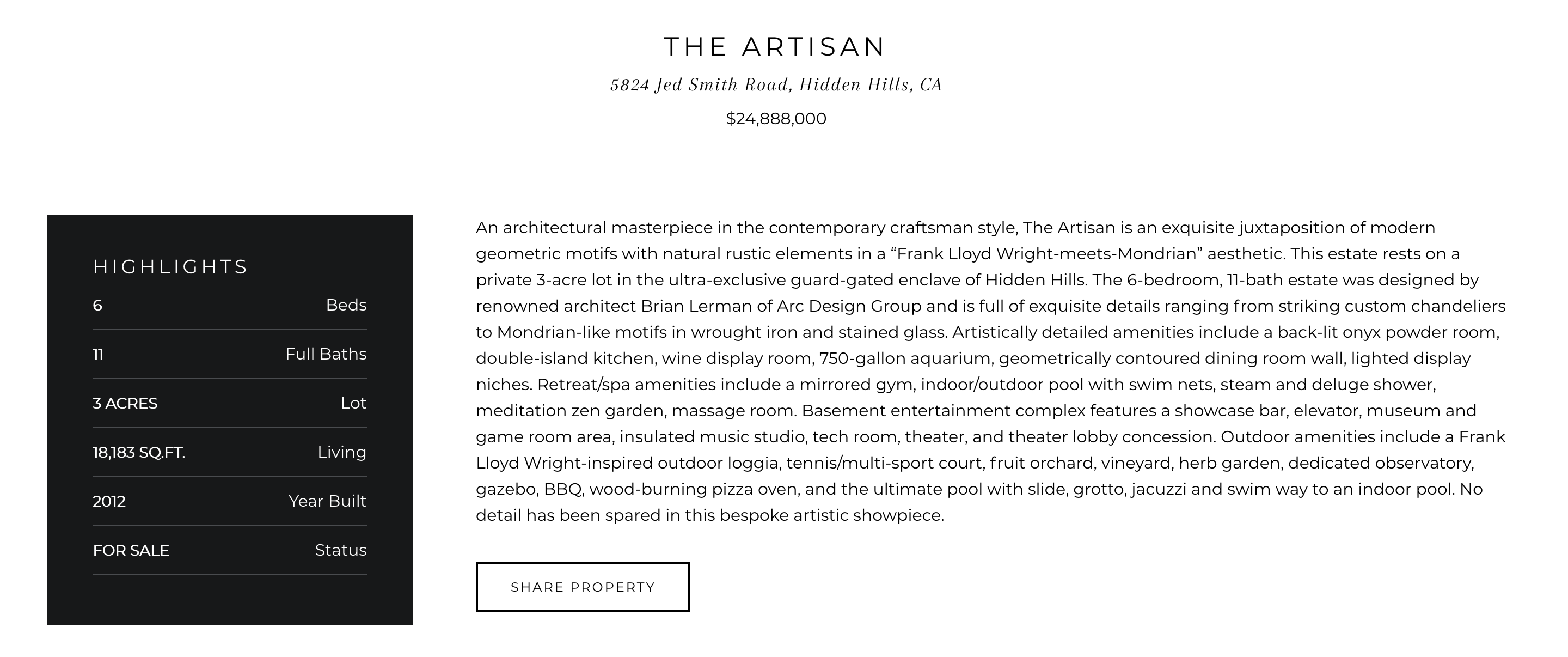 Theater Lobby/Concession – lobby with display cases and concession area + animated theater door

Huge Space-Themed Home Theater

Huge 19-ft diagonal Stewart Screen with Retracting Metallic Shades

Seats 18 comfortably -- 10 Reclining DBOX-Ready ("4-D") Fortress Seats + 4 Huge Lounge Beds

"Octo-Light" + Backlit Wall Panels – one-of-a-kind overhead octagonal light feature with programmable colors

Starlight Ceiling – twinkling stars give the impression of moving through space

Unique Space-themed Motifs -- including the largest assemblage of screen-accurate "Star Wars Death Star" wall tiles since the original film!
Outrageous Home Theaters Of The Rich And Famous Are The Perfect Pandemic Escape
The streets of California are quiet these days as residents safely isolate themselves from the outside world. Making the quarantine a little bit less painful, a coveted group of Hollywood insiders is a part of the ultra-exclusive Bel Air Circuit where they have the opportunity to screen first-run films in the privacy of their mansions.
With the prolific entertainment options available On Demand and with Netflix and Amazon, the rest of us can now enjoy the privilege of watching new theatrical releases. With the current Coronavirus pandemic forcing the public to stay at home, we are consuming more content than ever before, but for the rich and famous with private screening rooms in their homes, the experience is better than going to the neighborhood movie houses.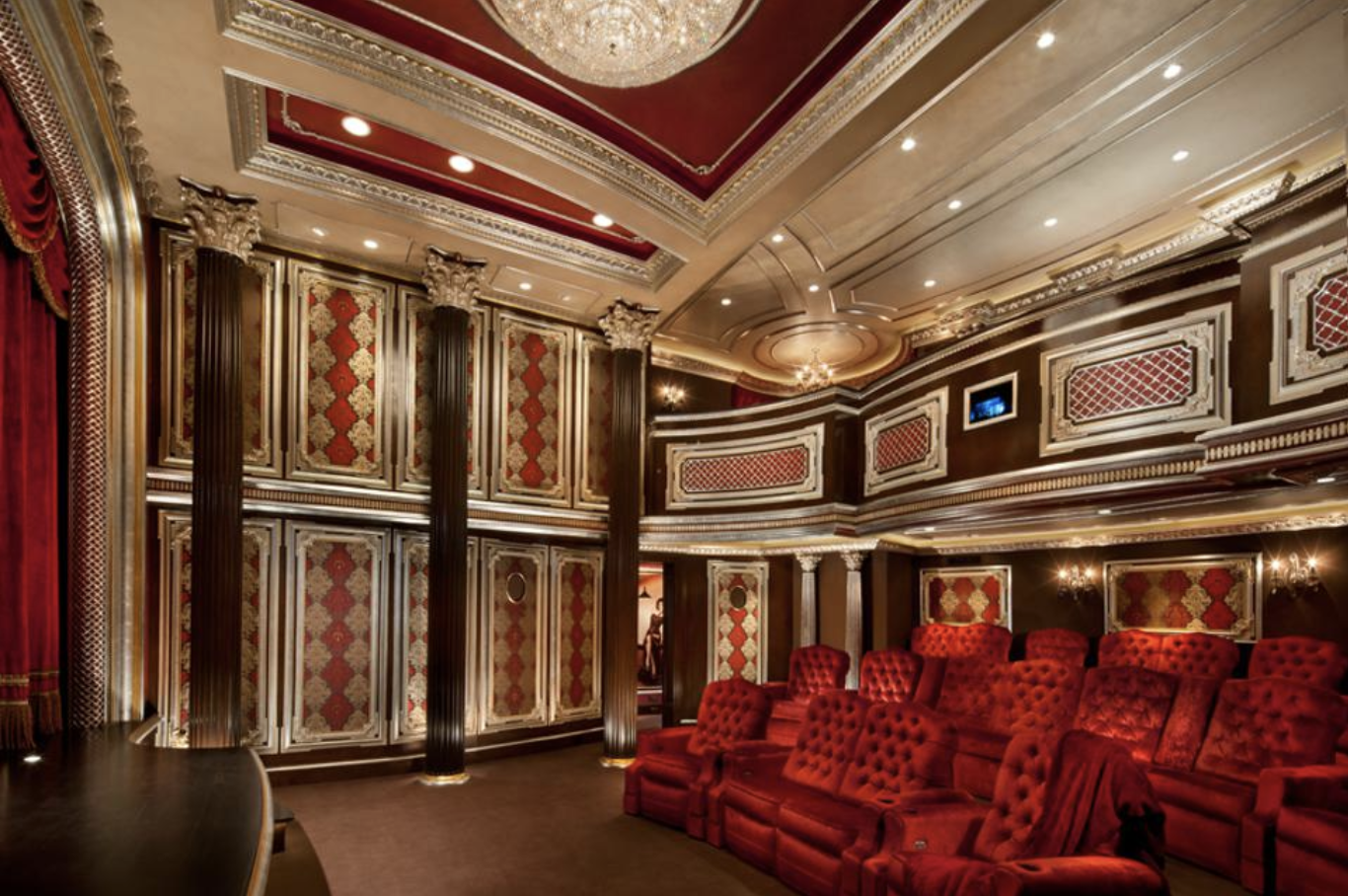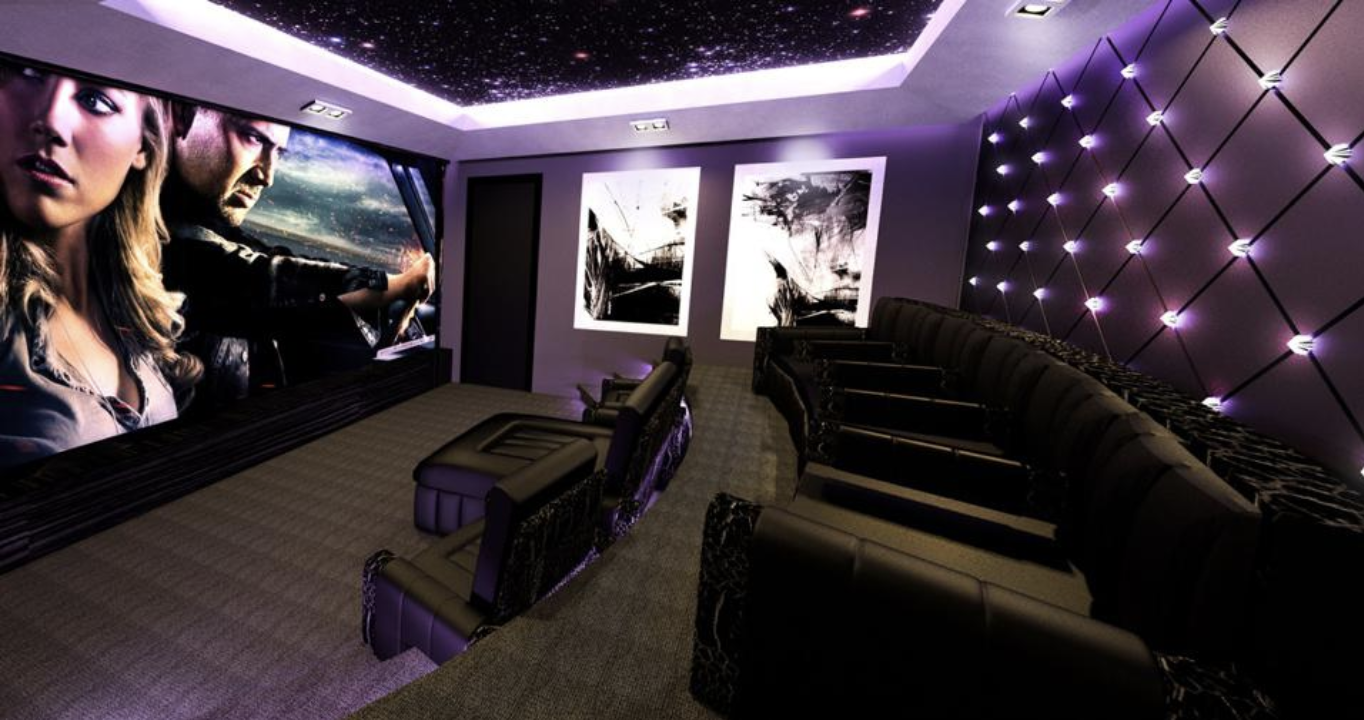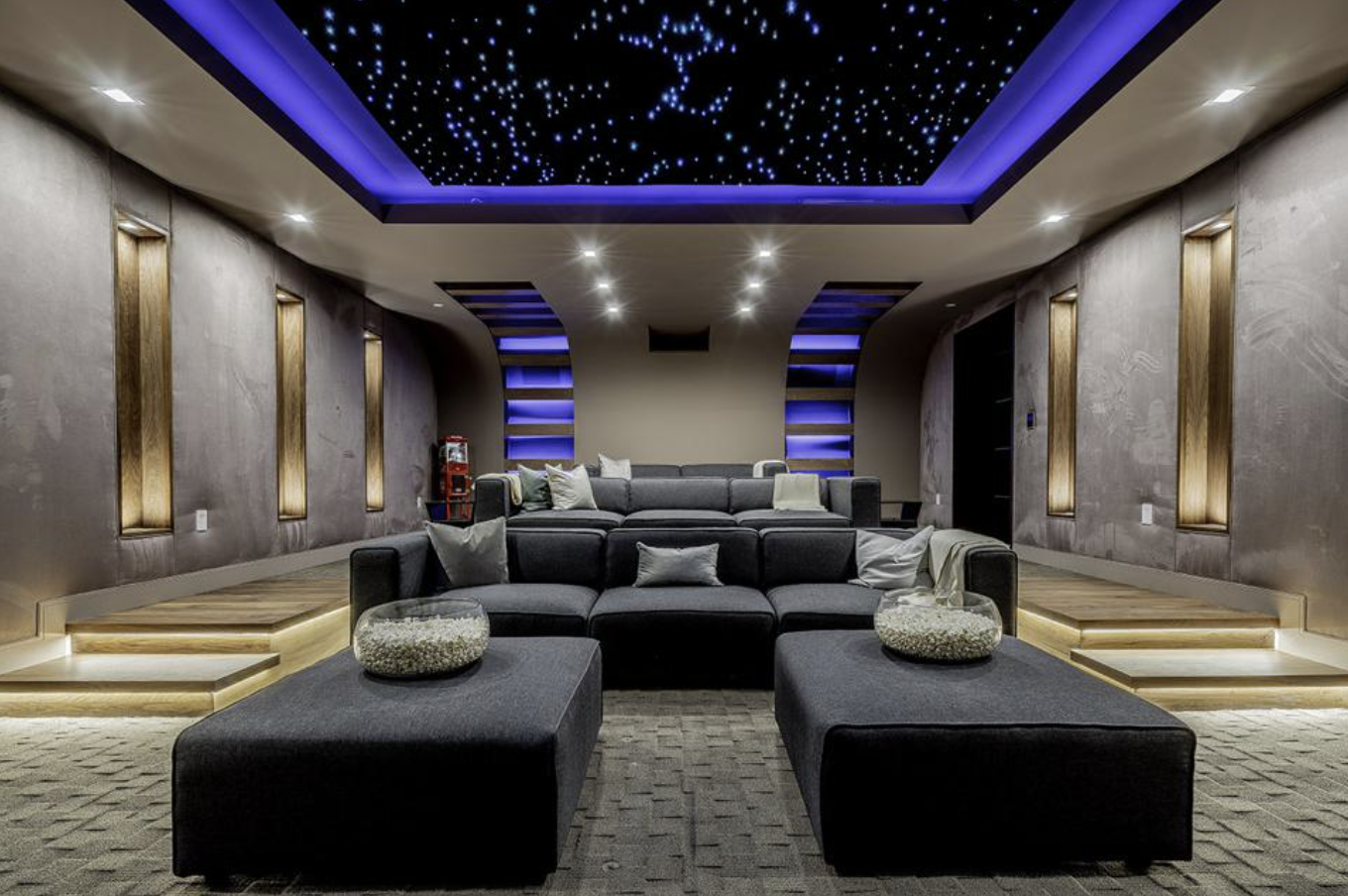 For more photos and information on these listings Click Here
Luxury Properties with Home Theaters
Fill out the form below for a free market analysis