Frontgate Real Estate Hosts Successful Paper Shred Event in Hidden Hills
Posted by Jeff Biebuyck on Sunday, May 9, 2021 at 10:10 PM
By Jeff Biebuyck / May 9, 2021
Comment

On Thursday, April 22nd, 2021, the Frontgate Real Estate team hosted an exclusive paper shredding event at their Hidden Hills office in celebration of Earth Day. Dana Olmes, Jeff Biebuyck, Blair Golden, Sam Pompeo, and Anna Apostalova are among the premier agents that bonded with many of their closest clients and friends over piles of soon-to-be pulverized paper amid tax season.
Staying connected
Dozens of clients lined their cars in front of the Hidden Hills community gates with trunks full of banker's boxes filled with tax forms, bank statements, and everything in between. The Frontgate Real Estate team came together in preparation for tax season, one of the most stressful times of the year for many of their clients. Discarding old documents seems to be the simplest aspect of the filing season, but often most burdensome, and the Frontgate team wanted to take on the task. Although visitors were masked up while hauling seemingly endless amounts of boxes, the Frontgate team was happy to connect with their closest clients.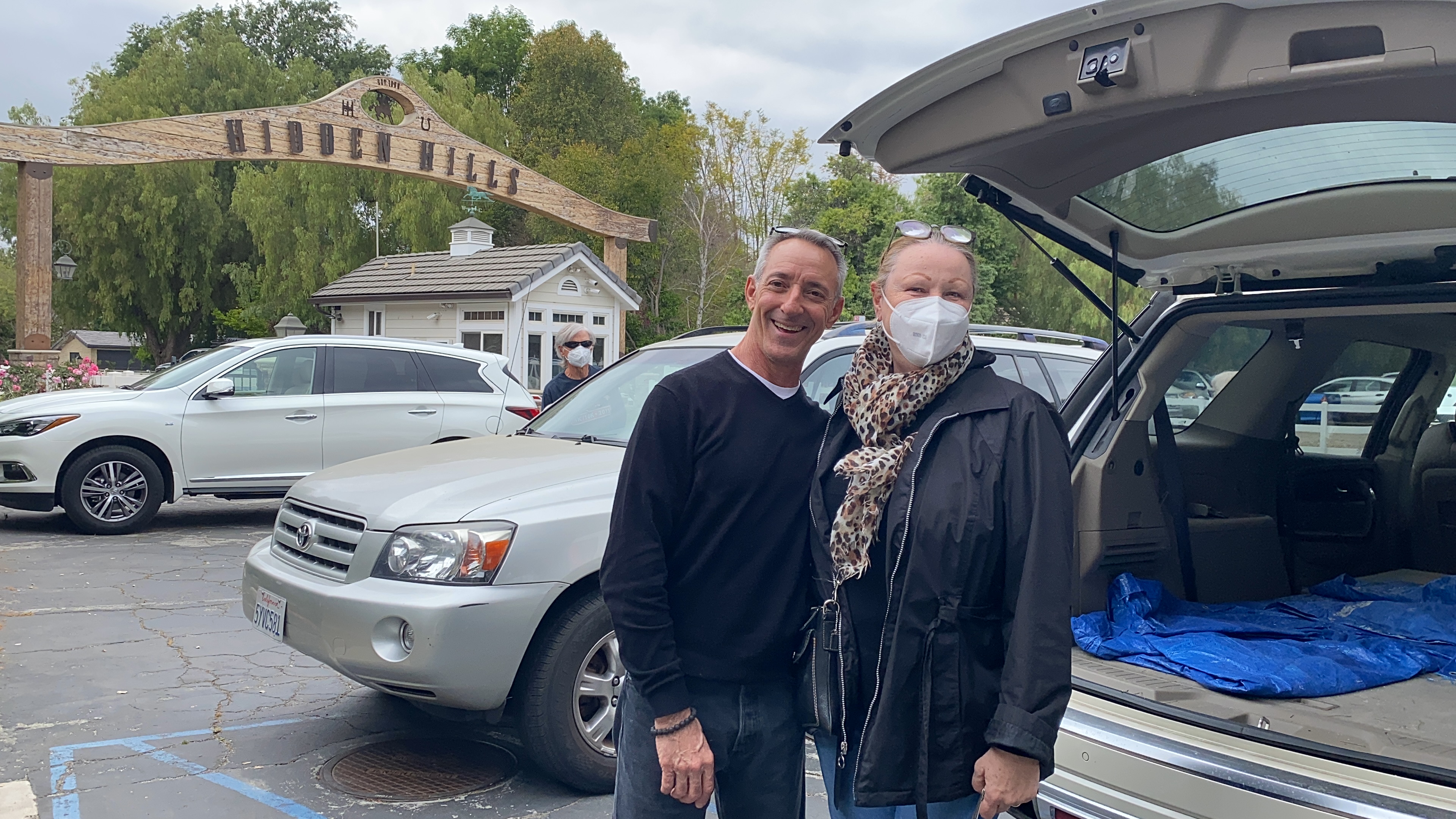 Sam Pompeo catching up with friends in the middle of the paper shredding chaos.
Frontgate takes the weight of shredding tax documents
How much paper was dumped at the Frontgate office? Nearly 6,000 pounds; all shredded in 3 hours. Frontgate was lucky to work with Paper Cuts in hauling, separating, and disposing endless amounts of paper into their large paper truck at the crowded real estate office parking lot.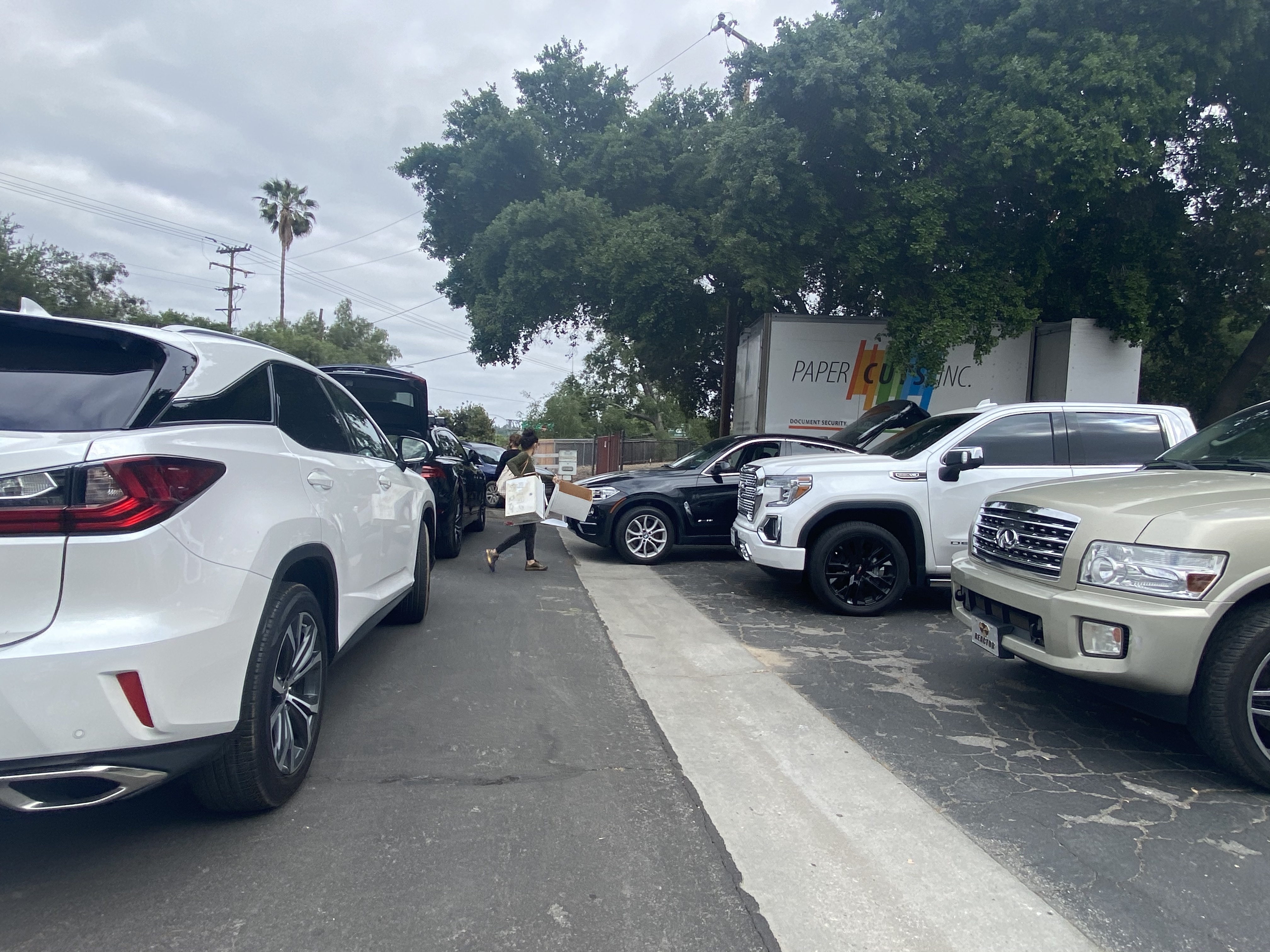 Clients and guests dropped by to watch their documents shred away.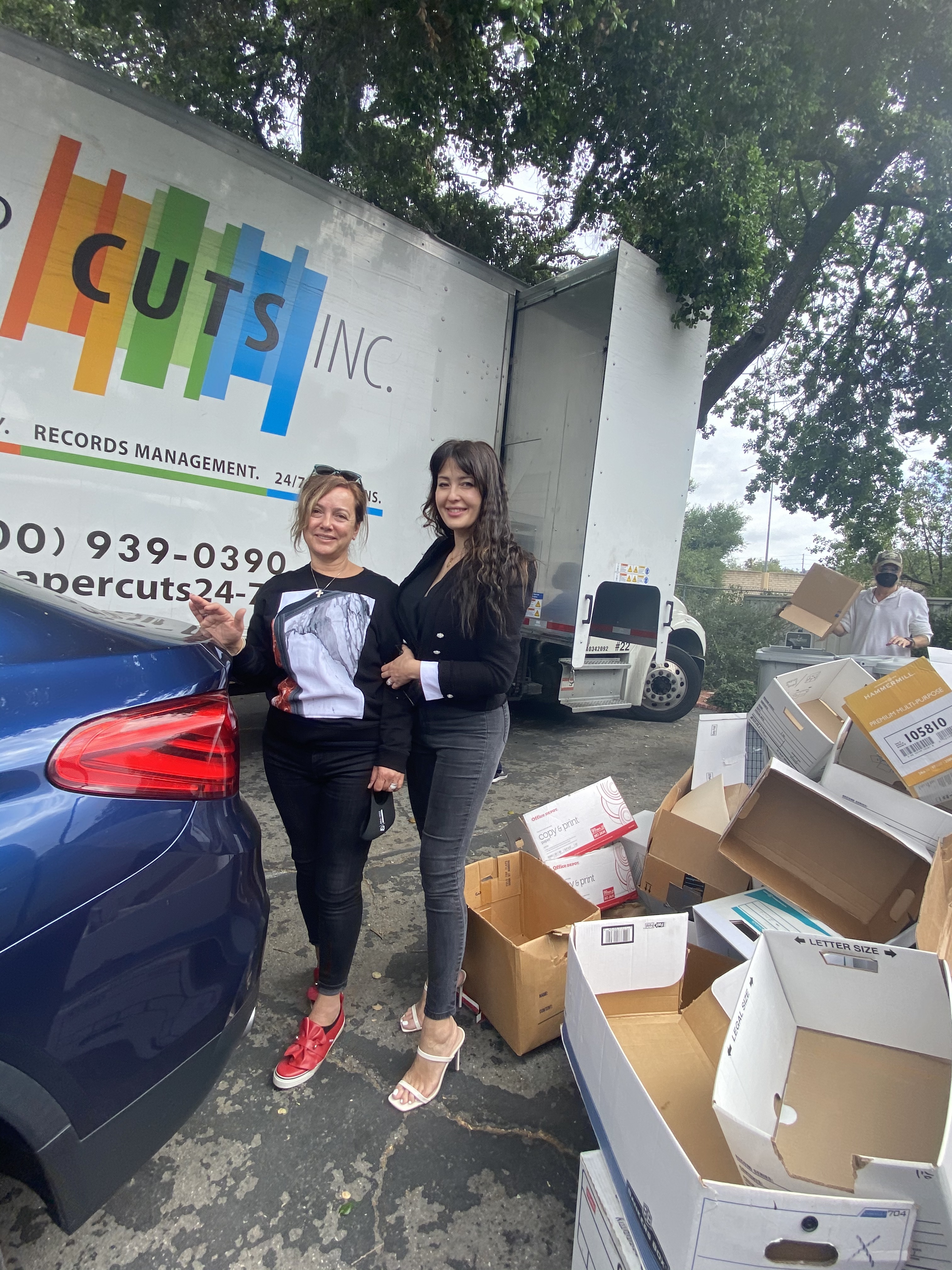 Anna Apostalova and Dessy Kozakevitch smiling amongst the hill of banker's boxes in front of the Paper Cuts, Inc. truck.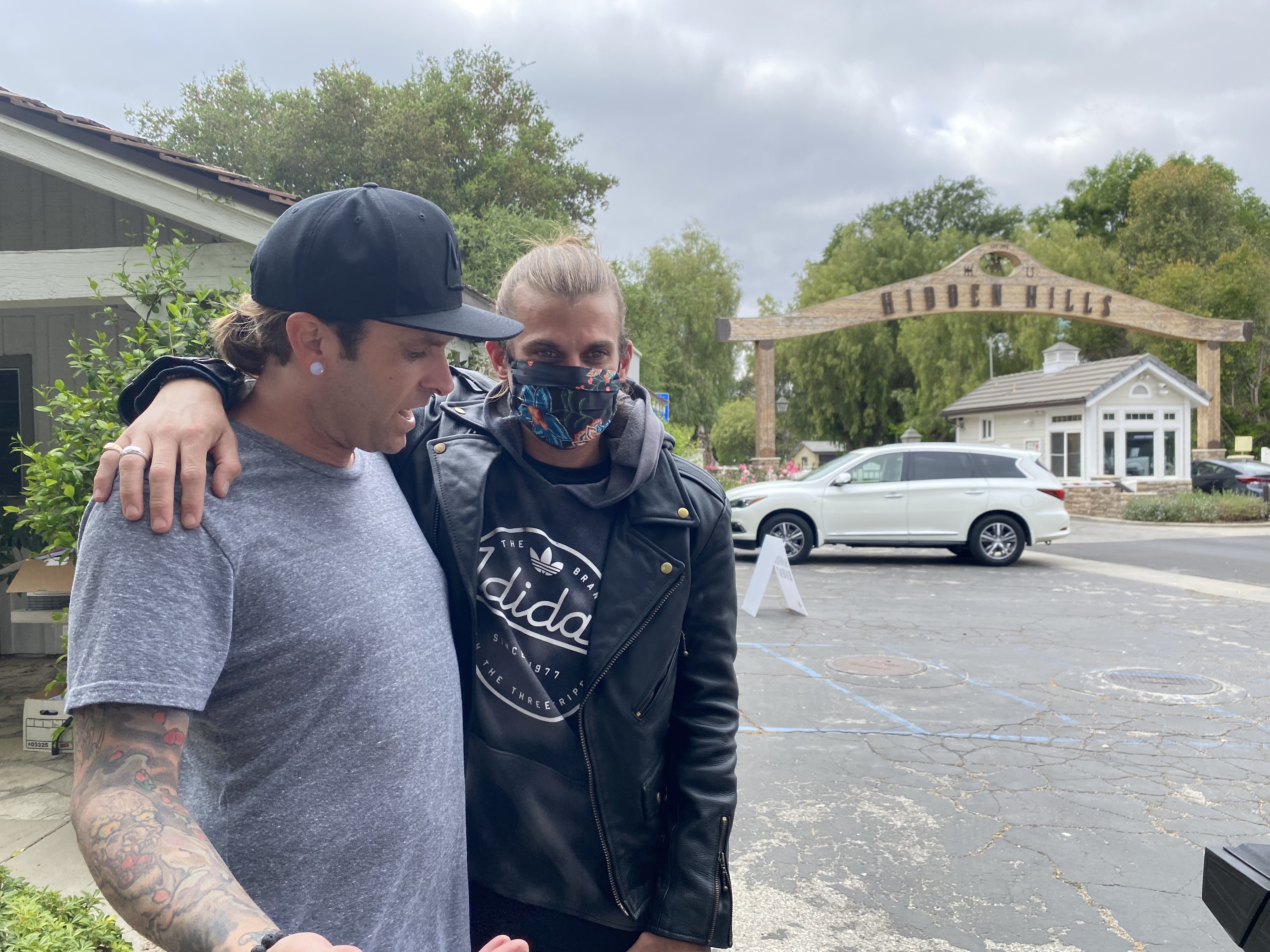 Michael Olmes and Brandon Olmes take a break from the crowd.
A Big Thank You

Thank you to everyone that stopped by the paper shredding event and to each one of you that continues to be part of the Frontgate Family.
The team is looking forward to more events and seeing all of you at the Hidden Hills office as this year continues to open up...
What event do you to see next? Contact us at [email protected]