Exclusive Paper Shred Event by Frontgate Real Estate in Hidden Hills, CA
Posted by Jeff Biebuyck on Tuesday, April 6, 2021 at 2:45 PM
By Jeff Biebuyck / April 6, 2021
Comment

Exclusive Paper Shred Event by Frontgate Real Estate in Hidden Hills, CA



Frontgate Real Estate will be hosting an exclusive paper shredding event for our clients at our Hidden Hills office from 3pm to 6pm on Thursday, April 22nd 2021.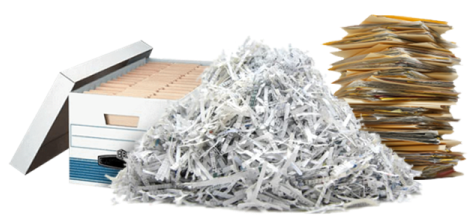 HOW TO PREPARE
Drop Off Limit
Suggested limit of 10 bankers boxes per drop off
Acceptable Items
Paper items ONLY
File folders
Paper clips, fasteners, binder clips, and staples
Non-acceptable Items
Non-paper items
No 3-ring metal binders
No large metal items
WHAT TO EXPECT AT THE EVENT
Please anticipate potential wait times as Paper Cuts Inc. will assist in offloading for immediate shredding.
Drop off only bins will be available with no wait times.
GO GREEN FOR TAX SEASON
In celebration of Earth Day and as tax season comes to a close, the Frontgate Real Estate team will be providing an exclusive paper shredding truck for all of our beloved clients and guests to offload any of their paper items at no cost. We know tax season is one of the most stressful and paper intensive times of the year leaving us with mounds of unneeded tax documents at the end of it all. Save time (and the planet!) and let Frontgate Real Estate take care of this for you.
SAFE AND SECURE AT NO CHARGE
The exclusivity and standard of privacy is paramount within Hidden Hills and its surrounding communities. Frontgate Real Estate continues to uphold that standard and understands the value in the proper disposal of confidential paperwork and unwanted documents. That is why Dana Olmes, Jeff Biebuyck, and the Frontgate team will be partnering with Paper Cuts, Inc. in supplying a large truck to offload any paper items at no cost!
Our exclusive guests have the opportunity to watch their documents get shredded in person by our trusted paper shredding driver or simply drop off their paper right in front of our Hidden Hills office.
TAX FILING REMINDERS
Now that your tax returns are filed and you have cleared out old files, we wanted to share some helpful tax reminders leading up to the Frontgate Shred Event.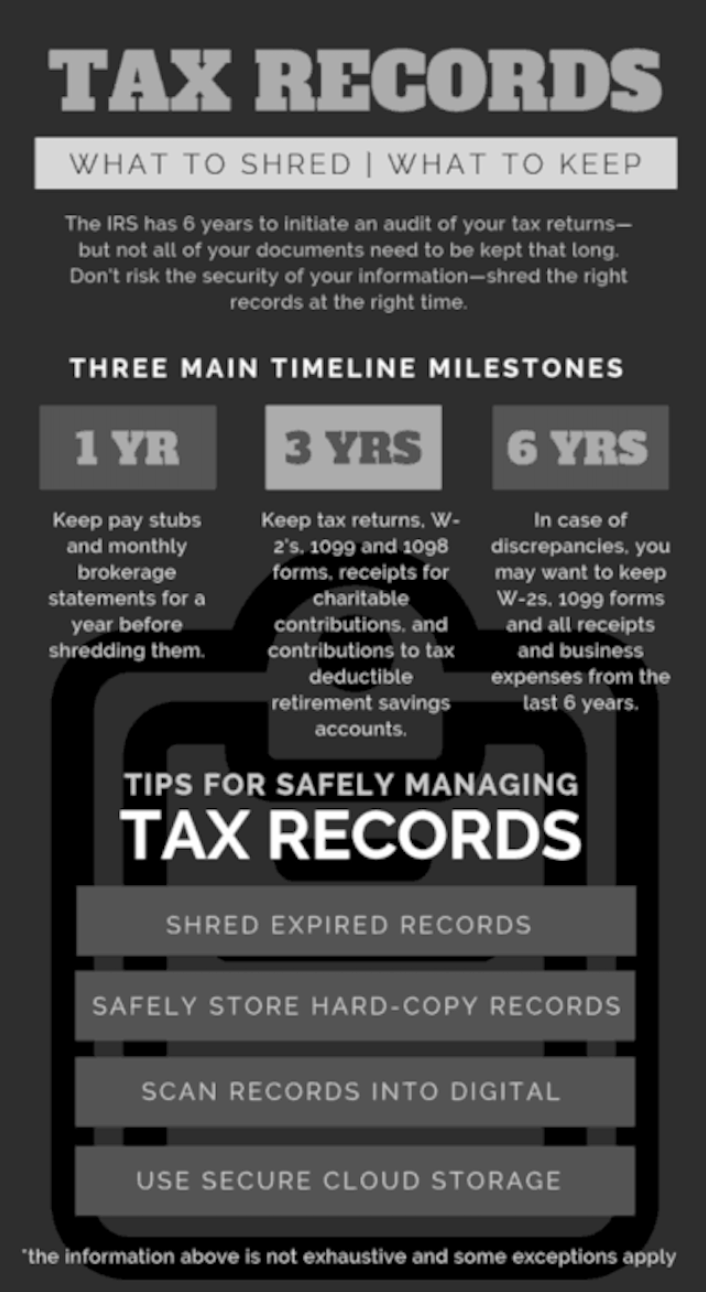 One Year
While you file your taxes, use this time to compare pay stubs over the past year to your W-2s. You should also compare monthly brokerage statements to your 1099s to ensure they are lined up. Once the return is submitted, throw those stubs and statements into a bankers box and bring them to the Frontgate Shred Event.
Three Years
After filing, now it's time to go back 3 years to shred the following:
Old tax return forms
W-2s
1099s
K-1s
Canceled checks
Receipts for charitable contributions
Six Years
This is not recommended but if you happen to file your tax return and fail to report more than 25% of your gross income, you're better off keeping those at home and wait to shred any W-2s, 1099s, and other tax forms for 6 years should there be an IRS audit.
Seven Years
After 7 years, shred old tax records for closed retirement accounts (like IRAs) and losses from worthless securities or bad debt deductions