Drop off your winter clothing and canned goods at the Frontgate Real Estate office during the Holidays through January 2022
Posted by Jeff Biebuyck on Tuesday, December 14, 2021 at 5:33 AM
By Jeff Biebuyck / December 14, 2021
Comment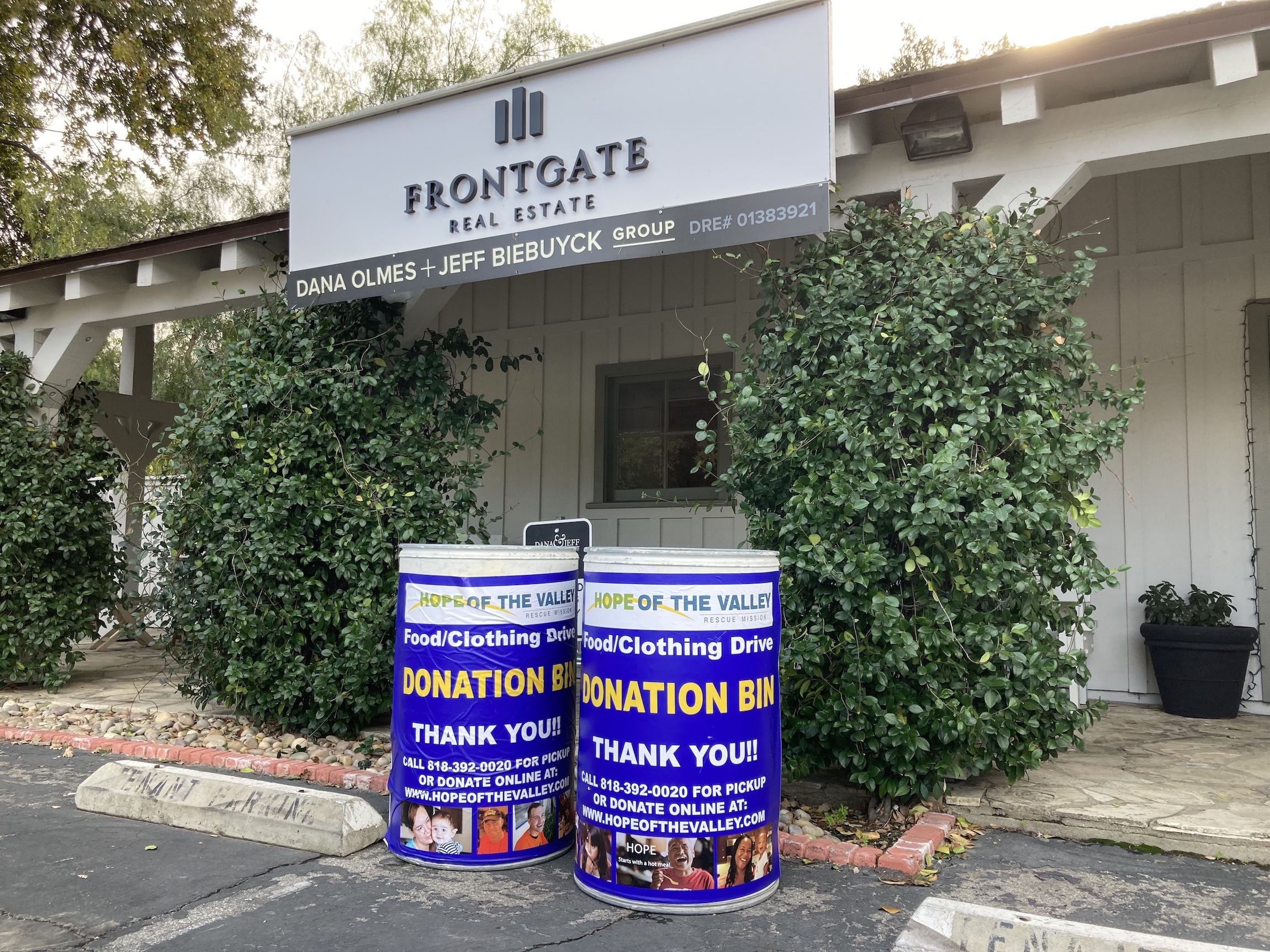 Frontgate Real Estate has joined with Hope of the Valley Rescue Mission again this Holiday season and into the New Year to give back to local residents in need of winter clothing and canned goods.
The Frontgate Team welcomes all of our friends and family to give the gift of warmth and food for those in need from now through January 2022.
Donation Drop off Location
Drop off any gently used winter wear and canned goods at our Frontgate Real Estate office off of Mulholland and Valley Circle right outside the gates of Hidden Hills on Long Valley Road. The Frontgate Team has provided large bins outside of our office for local residents and beyond to drop off any unneeded winter items at their leisure.
Frontgate Real Estate | Dana Olmes & Jeff Biebuyck Group Office
23500 Long Valley Rd
Hidden Hills, CA 91302
Drop off Dates
December 15th, 2021 - January 31st, 2022
Drop Off Wish Lists
Please see the Hope of the Valley wish lists below for a list items that will help those in need greatly during these colder months.

Winter Item Wish List
Cold weather jackets/coats
Socks
New underwear in all sizes
Sweatshirts
Gloves & scarfs
Blankets
Thermals
Gently used boots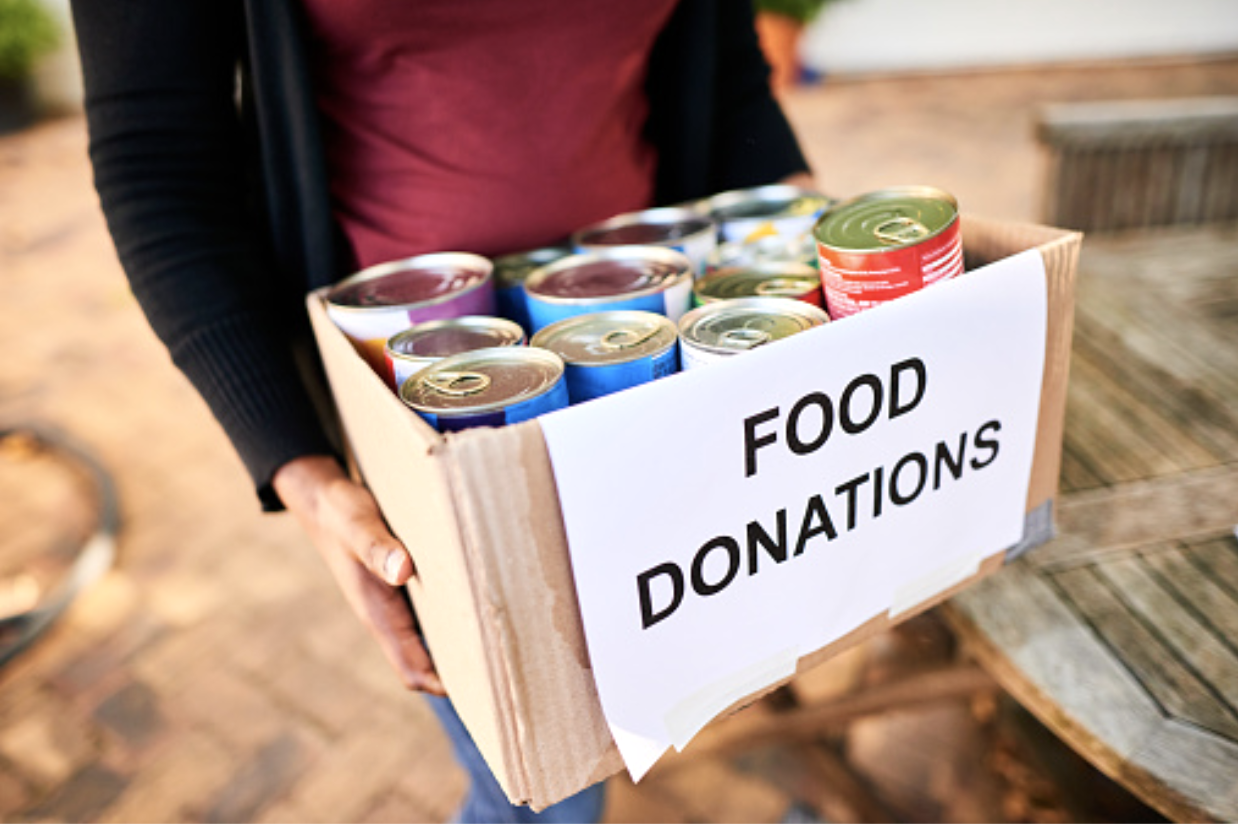 Food Pantry Wish List
Ground Coffee
Cereal individual packs
Individual snack items (chips, granola bars, nuts, trail mix etc...)
Sugar
Creamer
Chicken/ beef stock/Veggie stock
Pasta
Gluten Free pasta
Rice
Brown rice
Pancake mix
Pancake syrup
Pudding snack packs
Marinara sauce
Tomato sauce
Diced tomato
Canned fruit
Canned vegetables
Canned soups
Canned tuna
Salad dressing
Enchilada sauce
Ketchup/mayo/mustard/relish packets
Cooking oil
Peanut butter
Jelly/Jam
Dry shelf- Almond milk
Dry shelf- Soy milk
Sweetened Ice tea powder mix
Lemonade powder mix
Kool aid powder mix
Fruit cups individual packs
Chips 1oz. Bags individual packs
Cereal/granola Bars individual packs
Trail mix individual packs
Items NOT Needed
Cranberry sauce
Decaf Coffee
Bread
Cookies
Baby food
Candy
Crackers
Pumpkin purée
Thank you all and wishing all of you a happy and healthy 2022!
Dana, Jeff, and The Frontgate Team
CONTACT INFORMATION
For Charity Drop off Questions, Contact the Frontgate Team
Dana & Jeff Luxury Homes Team | Frontgate Real Estate
Contact Jeff and Dana and the Frontgate Real Estate team
(747) 888-0508

For More Information About Hope of the Valley Rescue Mission
Contact Hope of the Valley Rescue Mission
Telephone: (818) 392-0020 Email: [email protected]