8 Quick Fixes for Your Home's Curb Appeal
Posted by Jeff Biebuyck on Thursday, June 17, 2021 at 6:19 AM
By Jeff Biebuyck / June 17, 2021
Comment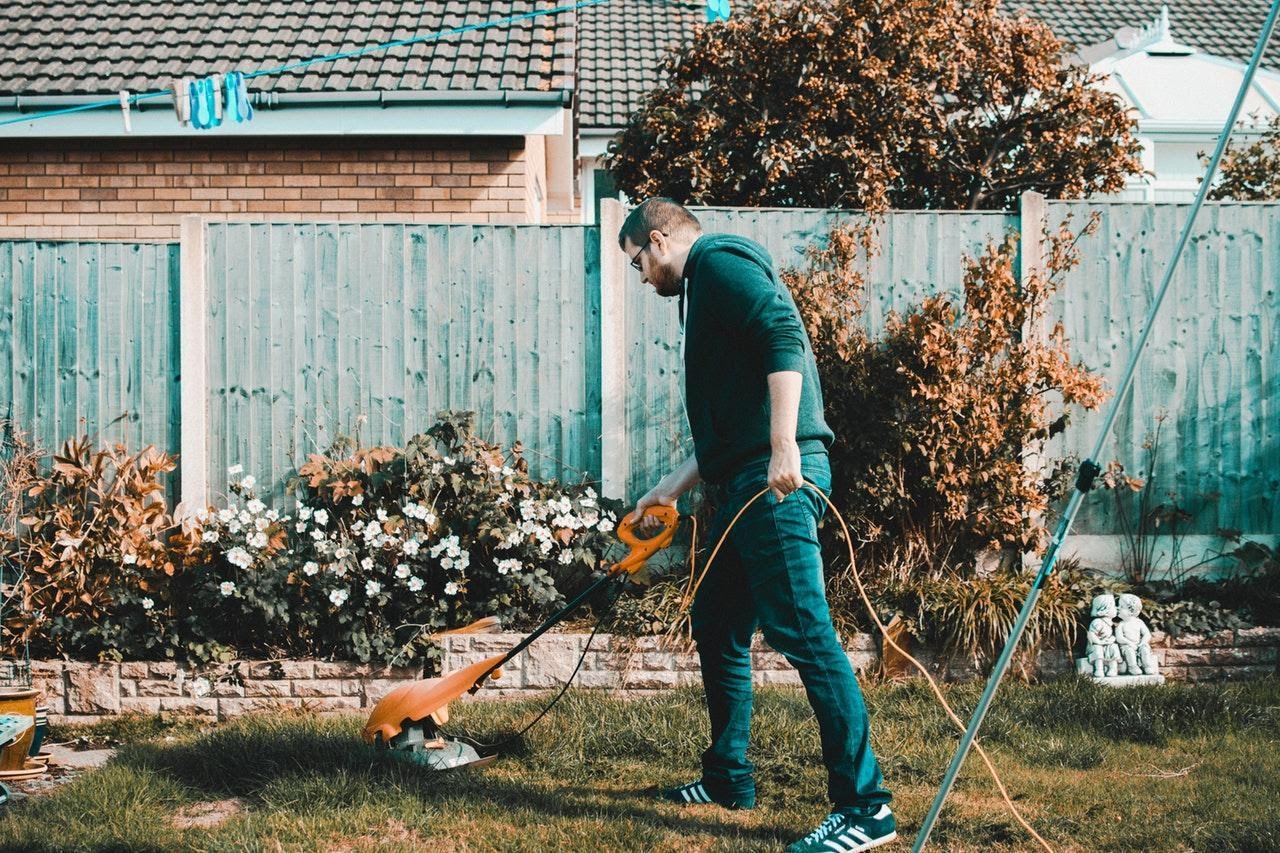 Is your home's curb appeal lacking? Whether you have a patchy lawn, barren garden beds, or a stained front walk, poor curb appeal can leave you hesitant to show your home to buyers. Luckily, you don't have to be stuck with a drab landscape for long. There's a lot you can do to quickly spruce up your home's curb appeal.
From avid DIYers to first-time homeowners, anyone can do these seven quick and easy curb appeal projects -- brought to you by Luxury Homes Specialists Jeff Biebuyck and Dana Olmes:
First, Assess the Landscape
Before you dive into DIY projects, assess your home's landscape. List all the landscape plants and hardscape features and decide what you want to keep and what you'd rather get rid of. Then, research care needs for your existing landscape plants.
If you're not sure how to make the most of your landscape, a professional landscape designer can help. Or if you're mostly happy with the landscape but want guidance on upkeep, talk to a gardening service. A gardening service can assist with keeping flowers, trees, and shrubs healthy and choosing plants to complement your existing landscape. As with all contractors, always get quotes from several landscaping companies to compare your options before hiring. Tending to flower beds, shrubs, and trees can boost your landscaping and quickly make a difference in your curb appeal, resulting in a higher appraisal value for your home.
8 Quick and Easy Curb Appeal Projects
Ready to get started? These seven curb appeal projects are quick, easy, and affordable!
1. Give the front door a fresh look
If your front door is looking a little weather-worn, a fresh coat of paint could be all it needs. However, if an old door is dating your home, try replacing it with a more contemporary style.
2. Give your gutters some love
If it's been a while since you least addressed the state of your gutters, this is a perfect time to do so. However, instead of tackling this project yourself, hire top-rated pros in your areas to handle it for you. Although you'll have to pay between $100 and $200 for a professional job — around $350 for more involved projects — you'll rest assured knowing that all that clutter and debris will be removed safely. That way, you can shift your focus toward other tasks.
3. Modernize your house numbers
House numbers are the unsung heroes of the front porch. While they're a small touch, new house numbers go a long way to bringing your house into the modern era.
4. Prune overgrown shrubs and trees
Neglected shrubbery makes your home look unkempt and hides its charm. Prune shrubbery around doors and windows so it doesn't overwhelm your house. Then, look up for dead limbs. If there are branches posing a hazard to your house, call a tree service for safe removal. Lowes notes that pruning shrubbery not only has an impact on your curb appeal, but it also makes your plants healthier. You can even have your shrubbery pruned into different shapes.
5. Fill gaps in garden beds
Are your home's garden beds looking sparse? Depending on the time of year, you may be able to add new plants right away. Usually, it's easiest to plant new flowers when the weather is nice, but there are also winter-hardy flowers. If you're not sure what to add, talk to a local garden center for recommendations on low-maintenance landscape plants that thrive in your climate.
6. Add color with window boxes
It takes time for your garden to grow. In the meantime, create seasonal color with window boxes. Window box planters come ready-made and are easy to hang with a few simple tools.
7. Wash your windows
Don't underestimate the impact of basic tasks like cleaning your home's windows. Streak-free windows and debris-free screens make your home look bright and well-loved. For best results, Marvin recommends avoiding cleaning windows in direct sunlight and drying windows thoroughly after washing.
8. Clean up the hardscape
Windows aren't the only dirty thing hurting your home's curb appeal. Dirty walkways, sidewalks, and driveways bring down even the most beautiful landscapes, so rent a power washer to clean your home's concrete surfaces. Since pressure washing can damage pavement, use a low pressure or clean pavement manually with a stiff brush.
If your home has uninspiring curb appeal, don't wait to start rehabbing your home's exterior. While a total overhaul takes time and money, there's a lot you can do right now to make your home's curb appeal shine.
Image via Pexels
Written by Tina Martin