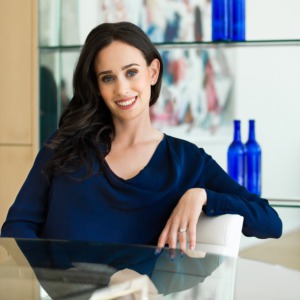 ABOUT COURTNEY
Impeccable timing and follow-through, resiliency, and absolute professionalism are just some of the traits Courtney Van Cott's clients regularly experience when working with her. A licensed broker associate in California and a licensed agent in California, Nevada, and Arizona, Courtney isn't just dutiful; she thinks creatively and strategically to get her buyers and sellers the results they deserve. After all, Courtney's attention rests solely on her clients' goals. Leading with the persistence and loyalty of a friend, she is driven by a genuine desire to forward her clients' best interests. 
A Connecticut native who grew up in a family that worked in the financial industry, Courtney learned almost intuitively about the ins and outs of the real estate and lending world from a young age. An entrepreneur, she launched her own successful Los Angeles-based private fitness-training business and, because she comes from the competitive tennis scene, Courtney understands the unique needs of professional athletes. Regardless of her clients' needs — tight timelines, discreet service, or otherwise — Courtney's background, competitive nature, and success-driven mindset coalesce to provide her clients with the most promising housing and investment options.
Courtney enjoys living life to the fullest, including spending time with her husband and daughter. She loves hiking, driving the cart while her husband golfs (ha!), and playing tennis — she's an active member of ladies' tennis teams. Ever the multitasker, Courtney also prepares five-star meals while searching for real estate opportunities on her laptop!